The nail clippers plier greatly facilitate the primary task of cutting the nails, both feet and hands. It is a simple and more correct way to fix your nails.
In this specific case, I will focus more on the toenails since, if you are one of those people who have complex and thick nails, the nail clipper will be your best ally.
Also Read: Manicure set: essential for your nails
What is the best nail clipper?
To choose the best nail clipper, the first thing you should take into consideration is its material. The most common are made of stainless steel, although they can also be made of other materials.
You must also define the objective, that is, are you going to use it to cut your toenails or fingernails?
Although some nail clippers can work in both cases, it is sometimes advisable to purchase two different ones for convenience and better results.
You should also consider its design and that it has curved blades so that it adapts to the natural curvature of the nails, among other characteristics.
Types of nail clippers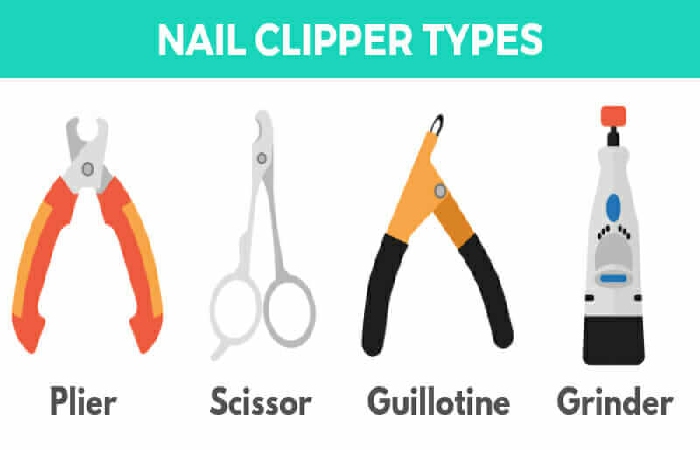 Although all nail clippers seem the same at first glance, the truth is that there are several types and models. Choose the one that is most comfortable to handle and, of course, is effective when cutting. In general, we can differentiate four different types of cutters: guillotine type, lever, pliers, and scissors.
Guillotine cutter
This cutter is one of the most used.
Its name is that the blades are usually very sharp and have the perfect curved shape for the nails.
It is effortless to use and generally offers good results.
Lever cutter
The shape of this cutter resembles a lever.
It has a narrow opening and flat head that adapts very well to the thickness of the nails.
This type of nail clipper is also a good option, as long as it has a sound pressure level.
Plier-type cutter
In this case, the shape of the pliers resembles that of pliers.
They are the best to cut thick nails without having to make a lot of effort.
Pair of scissors
Small scissors are also a popular option for cutting nails.
These offer a much smoother cut and require some skill to avoid damaging the skin around the nail.
What material is it made of?
One of the most critical aspects that you should verify before buying a nail clipper is the material with which it is made.
Always opt for those that are made of steel, as they are much more resistant. These will not only provide a better result but will also last much longer.
You may also find cutters made from materials like silver steel or aluminum.
Avoid them since it is more likely that they break after a few uses, and as it is a much weaker material, they do not have the necessary resistance to cut the nails correctly.
Also Read: Electric Epilator: Don't Go Like a Yeti This Quarantine
 What are the pliers for?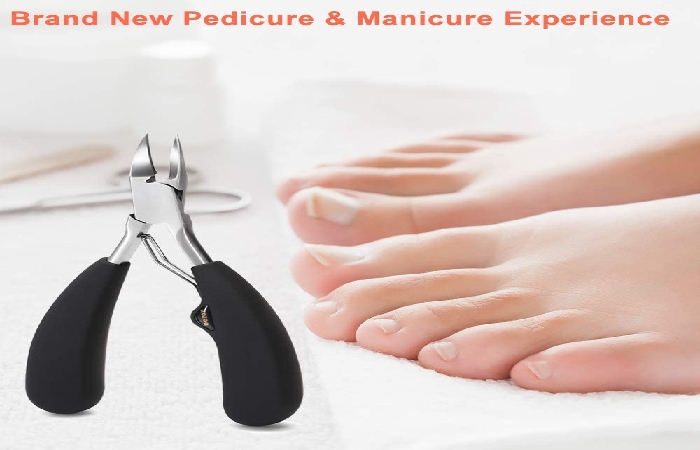 Pliers use for many types of nails, but cutting them with pliers will be easy, as long as you choose a good one with which you hardly have to use force.
It is perfect for cutting complicated nails, such as ingrown or very thick and hard nails.
The traditional and small nail clipper is not thought or design so powerful. Instead, pliers help us a lot when it comes to doing the task.
Professional podiatry pliers have more resistant designs, but the function they have to perform is always the same, the same as the ones you can buy to have at home.
How to cut toenails?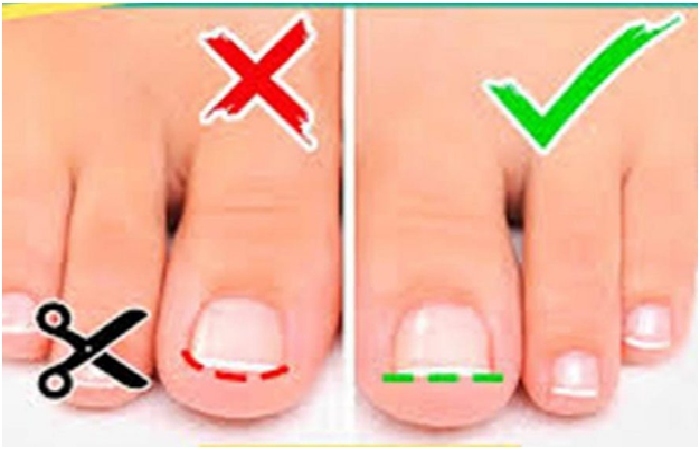 It is essential to know what type of nails you have.
If they are normal, you can do it with a nail clipper or scissors in terms of shape and thickness.
What is more difficult is when your nails are problematic, since the ideal is, before cutting them, to have had your feet soaked for a little while to soften the thickest nails and make our work easier.
The nails will be softer and allow you to handle yourself better with the pliers.
If you still find it difficult to trim your nails, I suggest using a pedicure polisher first to thin the nail.
I recommend that, although you can cut your nails very short, do not do it, since if you go over it, you will touch a sensitive area where you can even make blood.
Also, your fingers will keen on the tips when you put on shoes, and you will not walk comfortably.
Now that you will have your pliers, it will be a much more straightforward and more controlled task.
Which to choose?
It is crazy to see the amount of nail cutting pliers on the market: from those for professional podiatrists to pliers for ingrown nails, with a straight cut, half-moon, triple joint,…
It is clear that you have to buy some pliers that work for us, but above all, you have to, on the one hand, discard the cheapest ones.
Since they will not work for problem nails and you will have wasted the money, and on the other hand, you have to choose them wisely.
Material, both so that they last much longer and so that we do not have to use reasonable force when cutting nails, no matter how thick they are.
Some of the nail clippers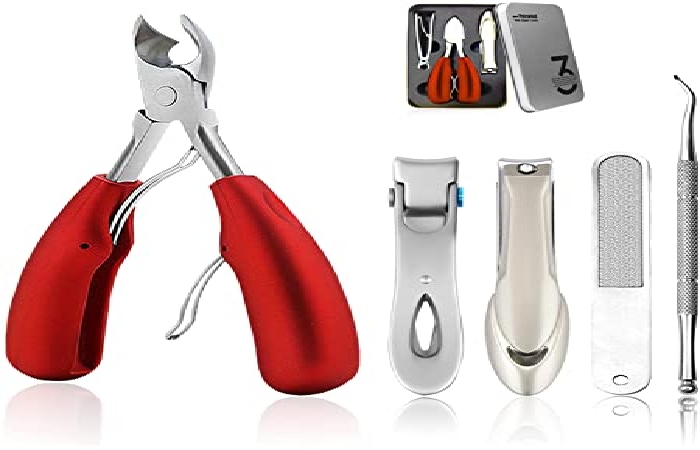 Keeping our hands and feet perfectly groomed is of the utmost importance, both for aesthetic or appearance issues as well as for hygiene. That is why it is essential to buy a good nail clipper, one that achieves the task without mistreating and without exerting an excellent level of pressure.
You Can Also Read These Articles too:
Tricks to bleach body hair easily and without leaving home
Swades full movie download filmyzilla – watch and download for free
The Best Ways to Treat Acne Scars