Anti Aging Serums
When we talk about hydration and nutrition for our skin, it inevitably comes to mind to apply a cream suitable for our skin type and hopes that it is the right one to see the results we expect and thus be able to show off the beautiful skin.
If you want to have excellent results and that in the long run, you can look in the mirror proud of your appearance, you have to learn and introduce into our daily routine a better quality of anti-aging serum suitable for what we want to achieve.
Do not forget that when you talk about any anti-aging product, its application can be made from 30-35 years of age.
You don't have to wait for the first little wrinkles to start taking care of yourself with this type of product. It is rather the opposite. I start to take care of myself in time, and so I look more youthful for more years.
Also Read: The Best Ways to Treat Acne Scars
What is a serum?
A serum is more fluid than cream and contains a higher concentration of active ingredients, so it works more easily, penetrating the deepest layers of the skin, making it an essential complement to incorporate into your daily care routine.
You will always have to apply it before your daily cream.
The extra nutrition that a serum gives you is much more important than the cream that you apply later.
I know you are wanting to know which are the best serums that I recommend, so I invite you below, to take a look at the top 5 that I have chosen for you.
How To Choose Right?
Your skin type and the composition of the serum are the two most important points when choosing the best serum for you.
If your skin type is dry, choose an oil-based textured serum. Of course, rich in active ingredients to provide you with extra hydration.
If your skin is oily, you will need a water-based compound with a light texture. Also, rich in active ingredients but not as high a percentage as if your skin were dry.
If your skin is reactive or sensitive, I recommend a serum with organic ingredients.
If your intention when using a serum is to treat other specific problems such as blemishes, acne, rosacea, … pay close attention to the ingredients of each serum to choose the most specific to your problem.
General Benefits Of Anti-Aging Serums
Serum Contains ingredients that fight wrinkles caused by aging and reduce "crow's feet".
It removes the spots caused by the sun and reduces the scars caused by acne;
It stimulates the production of collagen to tone and hydrate the skin thanks to hyaluronic acid;
And also, it protects and rejuvenates the skin thanks to natural antioxidants;
Vitamin E (if they have it) accelerates cell regeneration.
Here are Some of the Best Anti-Aging Serums
FLORENCE ORGANICS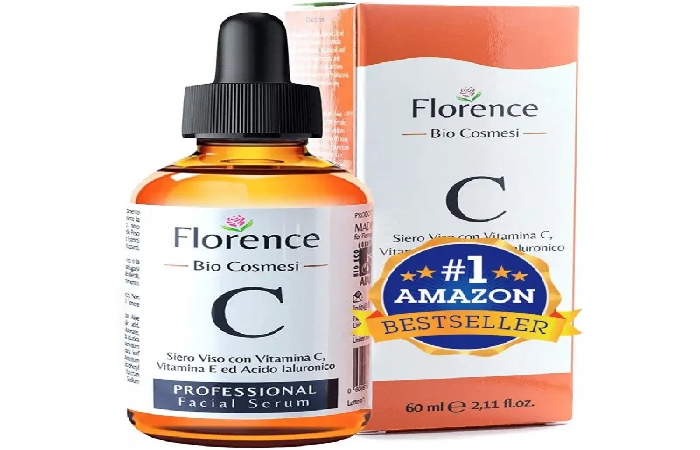 BIO Facial Serum with 100% Pure and ORGANIC HYALURONIC ACID + VITAMIN C + E. Size 60ml- Vegan with Anti-aging, Anti-wrinkle, and Anti-stain ingredients. Also for Eye Contour.
It is made with ingredients derived from organic farming.
Its highly hydrating formula enriched with vitamin E, jojoba oil, and aloe vera, penetrates deep into the subcutaneous layers of your skin, providing instant hydration. Stimulates the natural production of collagen.
Reduces fine lines and acne scars on your face, and reduces wrinkles, thoroughly hydrating your entire face, neck, and decollete.
It contains a high concentration of pure and VEGAN hyaluronic acid, with the best bio-available form of vitamin C
Mother Nature
Vitamin C Facial Serum with Hyaluronic and Rhubarb Extract – 30ml Made in Germany – Intensive Anti-Aging Facial Treatment against Wrinkles and Marks.
The Mother Nature Cosmetics Serum for the face and neck acts against aging processes as a protective shield that covers the skin: Vitamin C (20%) and hyaluronic acid help to preserve the natural appearance of the skin for a long time.
The formula with natural ingredients firm the skin helps reduce wrinkles and the visibility of age spots and gives the face a radiant appearance.
The serum is water-based, therefore it absorbs faster than common cosmetics. Therefore it can be easily applied with other personal care products.
They recommend applying twice a day, morning and night. I extend this advice to all serums. In a month your skin will have noticed a great change.
It is a serum that has the highest concentration of natural ingredients on the serum market. This serum does not contain parabens, microplastics, dyes, or preservatives.
SATIN NATUREL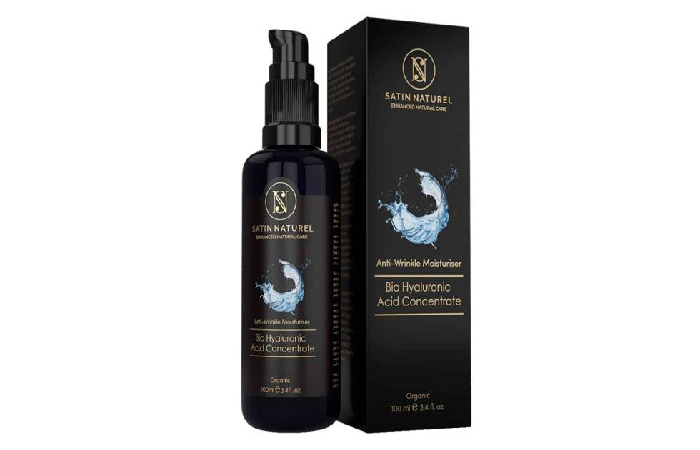 It is an organic Vitamin C Facial Serum with Hyaluronic Acid.
And also, It improved Double Complex 30% Vitamin C + E and Aloe Vera.
It is Use with Women's Facial Moisturizing Cream.
YEOUTH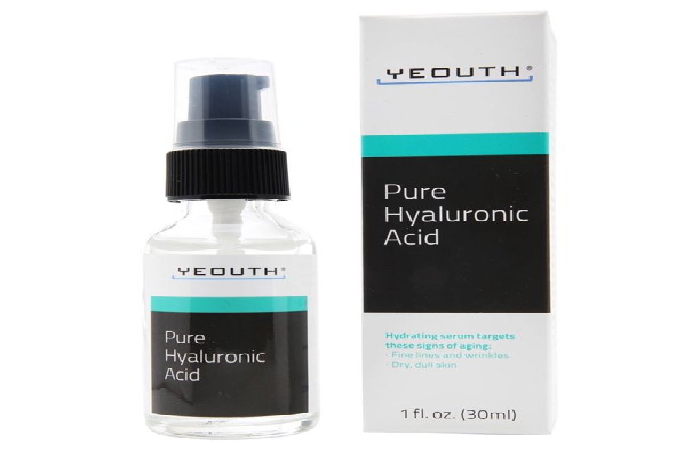 It is Hyaluronic Acid Facial Serum – 100% pure anti-aging formula.
IDUNCARE Vitamin C and Hyaluronic Acid Facial Serum
It is Anti-aging Serum with anti-wrinkles, moisturizing and illuminating effect.
Best Serum with 20% Vitamin C. Hyaluronic Acid and Collagen.
Also Read: Best Aloe Vera Gels Of 2021 For Your Skin