The Kaftan dresses are the most comfortable, excellent for hot days or beach vacations.
Hot summer days are welcome after a cold, gray winter. Are going on holiday or want a comfortable, relaxed, and baggy dress, kaftan dresses will be the option to wear. There are several kaftan-type dresses, some are maxi dresses, but there are also short options to show off your legs.
Although the kaftan dresses are more to be used on the beach and below only wear your bathing suit, you can also use them in any city. Many fabrics do not show through, so you can wear them alone with shorts or leggings.
Also Read: How to wear long tops and achieve fascinating looks?
Different types of kaftan dress for women
1. Kaftan dress with short sleeves with V neck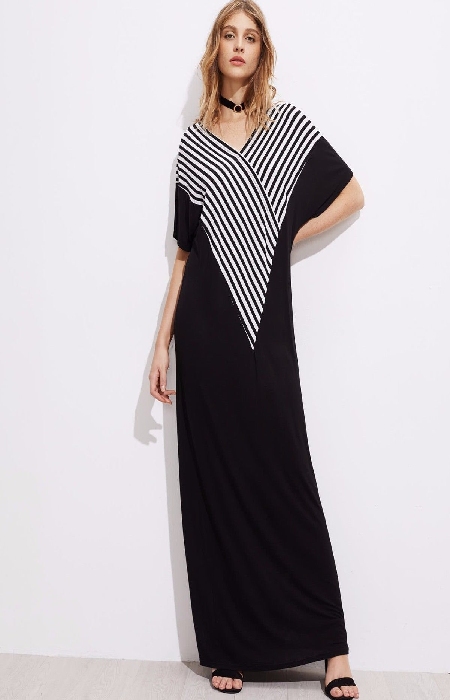 This kaftan dress has a V-neck, but it does not reach the bust. It is short-sleeved and has two openings at the bottom of the dress. According to the reviews, it is a size fits all clothing, but some people fixed it to make it look shorter. Women with large breasts find it slightly small.
2. Off the shoulder maxi dress kaftan dress
If you want to give it a very feminine and subtle touch, this kaftan dress will show off your shoulders. It is made from a soft, stretchy fabric and is loose-fitting but has no pockets. At the bottom, it has an elastic if you want it not to reach your ankles, you can fasten it so that it comes your calves.
3. Kaftan dress with 3/4 sleeve maxi dress
This kaftan-type dress is not transparent, and its length is up to the ankles. The cut is asymmetrical, so it will help to give a relaxing effect. It has 3⁄4 sleeves, and it has openings at the bottom. It is made of polyester and chiffon, so it is recommended to wash it by hand so that the colors do not fade. There are no sizes, so it is one size fits all.
4. Short dress with print with drawstrings
This model will enchant you for hot days that you want to show off your legs and have a loose and comfortable dress. It is a kaftan dress with a V neckline that has laces to adjust the part of the waist and look slightly tighter. It is made of microfiber and polyester material so that it is breathable if you are at the beach or there is a lot of humidity in the environment. this type of breathable short kaftan dress to wear with heels or sandals
5. Short semi-sheer dress with asymmetric hem
This kaftan dress looks like an oversized shirt but has lace on the seams, chest, and sleeves. It is a semitransparent dress, ideal for the beach, but you can wear it with leggings, skirts, or shorts if you are in the city. The sizes are focused on plus sizes
Also Read: What are Jeggings? – Benefits and Tips for Wearing Jeggings