Jeggings for girls
Many consider it the most incredible invention in the world of fashion for the 21st century, and jeggings are exactly what all girls need, a comfortable garment, easy to wash, and best of all. It favors anybody and stylizes the figure.
The jeggings are a combination of meshes, leggings, and jeans. It is the jeans that you can combine with everything, but with the advantage of elasticity, you can make any movement that with denim is impossible.
Tight pants, the jeggings, have become a staple of the wardrobe of women today. These pants are light, comfortable, and very feminine.
It is very versatile when combining with other garments. It makes them ideal for going to work, on a casual date, or even playing sports.
You Can Also Read These Articles too:
Waxing Vs. Shaving which one you should choose
How to Grow Thick Eyebrows and Redefine your Eyebrows with Makeup
 Food to Eat and What to Avoid During Period?
WHAT ARE THE MAIN HEALTHY BENEFITS OF RUNNING?
What are Jeggings?
Jeggings are elastic pants that have characteristics similar to those of tights or leggings. Its peculiarity? Jeggings have the look of jeans or jeans but with the comfort of leggings.
Benefits of wearing Jeggings
Light, comfortable, and with a wide variety of designs: jeggings have arrived to expand the options of feminine pants. Discover below all the benefits they bring to you.
Comfort and flexibility at all times
Thanks to the elastic and fresh material with which these pants are made, they offer maximum comfort.
It makes them ideal for use at any time of the day. Unlike jeans or classic jeans, jeggings give you that casual look n a less rigid material that gives you greater freedom of movement.
They highlight the best of each silhouette
The jeggings fit the body achieving a skinny jeans effect loosely. Its shape and material benefit all kinds of figures.
Whether you are slim, curvy, or a size XL, they will help you highlight your figure without bothering you.
And also, they work well for tall and short women.
Depending on how you decide to combine these pants, you can make your legs look longer.
Jeggings adapt to your body and enhance your silhouette.
It comes in a variety of colors and designs
Like jeans, jeggings are available in different designs: classic, black, washed, embellished, or with a distressed effect.
Jeggings are light and do not need ironing
Lightweight and small in size, jeggings are ideal for both travel and wardrobe space savings.
In addition, the material with which they are made does not wrinkle so that you can say goodbye to the iron.
Tips for wearing Jeggings and looking fabulous
The jeggings must necessarily reach the ankles.
If you are short, it is best to wear these elastic pants with heels.
It recommends that you combine jeggings with long tops that cover your hips.
Ready for any occasion, these pants are ready to wear at any time, regardless of day or night.
Do not worry if you are a size XL on the top.
You can wear a cardigan up to the waist or above.
It is perfect when you combine it with long garments on the top.
It has a wide variety of colors, and you can also find them in imitation leather.
They are ideal for rebellious girls.
They are practical, and The most incredible thing is that this garment is for everyone.
It does not matter if you are a curvy, slim, short, or very tall girl; it adapts to your body.
To look flawless member that they must reach up to the ankles, they are not fishermen.
They go perfect with high heels, sandals during the summer, or closed shoes in winter.
The ankle boots are also a good combination, as well as some cute peep-toes.
Conclusion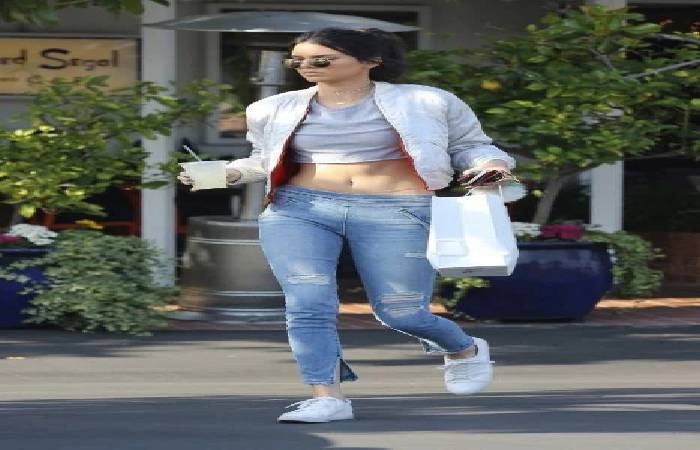 Jeggings are what your wardrobe needed; the ideal balance between leggings and jeans
It should be essential in your wardrobe because they offer maximum flexibility and mobility.
It is exactly what you need that favors your silhouette because they manage to fit the body without tightening. You will achieve the effect of skinny jeans in a much more comfortable format.
It is Super practical; it is ideal for travel because they do not wrinkle, take up little space, and do not have to worry about stretching or ironing them.
Time to include them in your closet, do not feel self-conscious and start using this garment with captivated models and celebrities worldwide. The point is that you know how to wear them.
You Can Also Read These Articles too: 
Is a Fruit-only Diet Healthy?
How to Detox your Body Naturally?
Why is drinking a lot of water harmful?
The Sugar-Free Diet – Everything You Need To Know
What are the different types of braids?