One of the best moments you will get to experience during your wedding day is when you can bring your best girlfriends with you to the altar. Most brides call on their besties to be their bridesmaids for the wedding. As fun as being a bridesmaid can be, this role comes with many responsibilities. Besides standing on the altar during the wedding ceremony, bridesmaids are also responsible for assisting the bride in all pre-wedding activities, from choosing the bridal gown, tasting cakes, and planning bridal showers, to booking hotel reservations and offering emotional support.
With all these to-do lists, it's only natural to see some of your bridesmaids feeling stressed and anxious as your wedding day is fast approaching. One way you can give back to their efforts is by ensuring they're happy and have the best time of their lives before, during, and after your wedding day. While you're busy planning all the details of your wedding, make sure you also think of ways you can make your bridesmaids happy and special. Think of this as your way of showing your gratitude.
Check out this guide on how to shower your bridesmaids with extra TLC and acknowledge how they mean a lot to you.   
1. Put More Thought And Effort Into Your Bridesmaids Bouquet   
You've probably seen plenty of weddings on the internet where bridesmaids are holding smaller versions of the bride's bouquet. Although there's nothing wrong with this option, why not consider putting more variety on your bridesmaids' bouquets? Remember that these ladies play an essential role in your wedding day, and they're also among the most frequently photographed groups of attendees during the ceremony.
Make them happy and extra special on your wedding day by ensuring their bridesmaids flowers are just as beautifully arranged as your bridal bouquet. You don't have to conform to the tradition of having matching bouquets. You can also let them participate in choosing the flowers for their bouquet, so you'll know if the colors and flower arrangement will complement their dresses.
On an additional note, avoid going for overly-scented flowers, especially if you're aware that some of the ladies have allergies. Your bridesmaids will be holding their bouquets all day long, and being exposed to overly scented or potent flowers might trigger allergies and headaches.
2. Choose Bridesmaid Dresses That Have Pockets  
As the bride, it's your call to pick the dresses for your bridesmaids. Aside from focusing on selecting dresses with fabrics or colors that complement the theme, make them feel extra comfy on your wedding day by choosing bridesmaid dresses with pockets. Keep in mind that your bridesmaids will be wearing their dresses for eight hours until the very end of your wedding celebration.
With pocketed dresses, your bridesmaids will have a convenient way to keep their cellphones, makeup, or tissues while they're busy running around, dancing on the dance floor, and endlessly posing for photos.
3. Be Flexible With Their Preferences 
While your bridesmaids will surely love and suit the dresses you picked out, it's still important to ask them about their preferences. Perhaps one of them would like to make some alterations on the dress, or some of them are more comfortable wearing them with straps. Be flexible and considerate with their requests. After all, it'll all work out in your favor as all your bridesmaids are happy and confident with their outfits on your wedding day.
4. Allow Them To Wear Flat Shoes 
Not everyone is used to wearing high heels, unless that person always wears heels for work. On the wedding day. Make sure your bridesmaids are happy and comfy by allowing them to wear flat shoes. A bridesmaid suffering from blisters will surely be spending the rest of the day seated and not joining the party.
You may require them to wear a specific type of heels for the photos, but allow them to change their footwear into flat shoes for the wedding reception or once the formal ceremony ends. If you still want their flat shoes to complement their dresses or the wedding theme, you can provide them with a pair of comfy flats with a similar color or design to their heels.
5. Give Them Time To Chill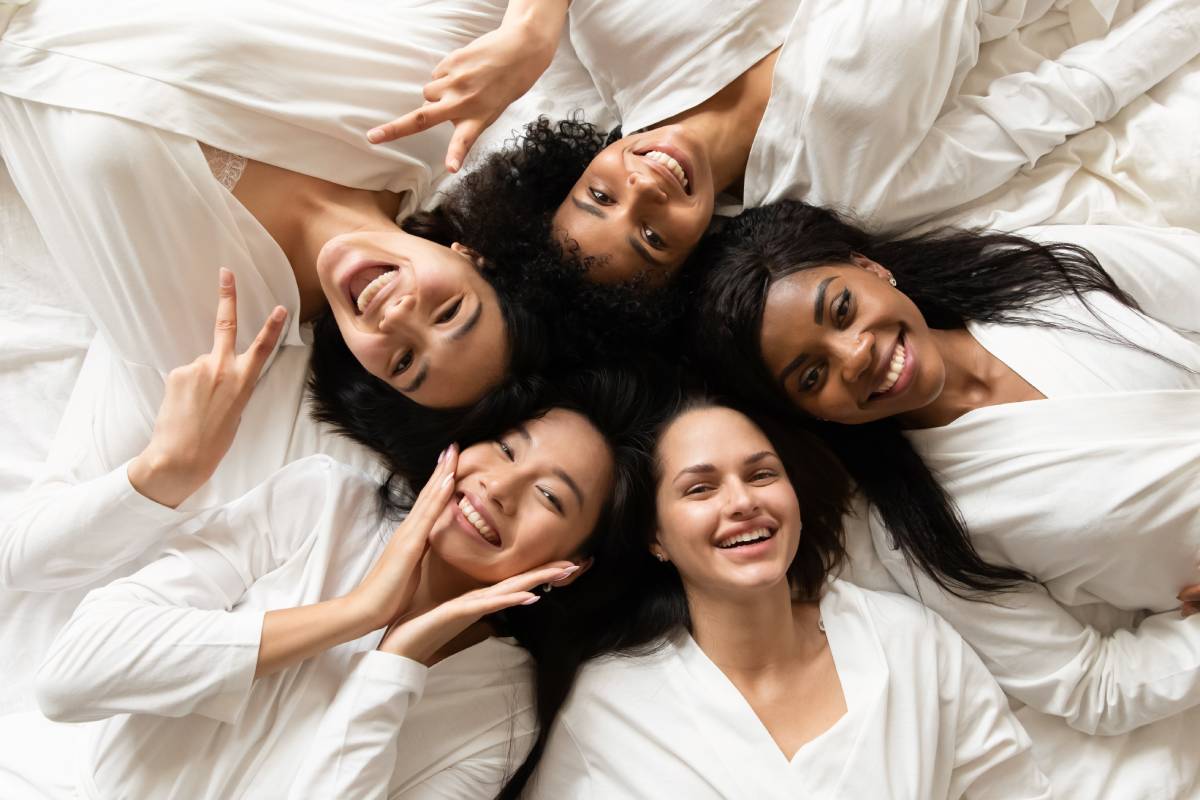 For the rest of the attendees, the entire wedding ceremony and celebration often lasts for about half a day. For the bridesmaids, the day has already begun even before the start of the ceremony. They had to wake up five to six hours before the official start time to do their hair and makeup and visit the bride to offer assistance. By the time the ceremony starts, most of them are already ragged, and during the reception, some of them may already be silently napping in a corner.
If you want your bridesmaids to have fun and enjoy themselves during your wedding day, give them time to chill and break from all the wedding chaos. You can book one or two hotel rooms exclusively for bridesmaids where they can take a rest, eat some snacks, rehydrate, and retouch themselves before going back to the ceremony.
6. Shower Them With Gifts 
You don't necessarily have to spend so much on bridesmaid gifts, but giving them one can be an excellent way to make them happy and show them how much you're thankful for their efforts, time, and presence. You can write them thank you cards with your personal message or give them a piece of jewelry that will remind them of your wedding day.
Wrapping Up 
Your bridesmaids are your main support team during this entire wedding business, from the pre-wedding activities until the actual wedding day. Remember, these ladies were more than happy to accept the honor of being your bridesmaid, as they wanted to witness you getting married to your partner. Keep these tips in mind and return the favor to keep your bridesmaids happy throughout the ordeal.