The Soft Girl aesthetic embraces femininity, nostalgia and a whimsical charm. From clothing choices to makeup looks, every aspect of the Soft Girl aesthetic is carefully curated to create a dreamy and romantic vibe. One key element that completes the Soft Girl look is the hairstyle — and that's what we're here to explore! From hairstyles that perfectly embody the Soft Girl aesthetic to professional hair color shades that enhance it, we're ready to help you fully embrace this enchanting style!
Understanding the Soft Girl Aesthetic
This fashion trend gained popularity in recent years, emerging from various internet subcultures and nostalgia-driven fashion trends. The look blends influences from the Y2K, '90s grunge and Japanese fashion scenes. It's a celebration of softness, whimsy and femininity, and showcases sweetness and creativity. When it comes to actually achieving this aesthetic, you'll want to consider some key elements of the look.
Key Aspects of the Soft Girl Aesthetic
There are a few key elements that define this aesthetic, and when embraced, will help you to create a cohesive and enchanting style.
Pastel Colors: The Soft Girl aesthetic gravitates towards soft and gentle hues, such as baby pink, blush, periwinkle, lavender, mint green and sky blue. These colors evoke a sense of innocence and sweetness, adding to the overall dreaminess of the aesthetic.
Plush Fabrics: Soft Girls love to incorporate plush fabrics into their outfits, such as velvet, faux fur and other fluffy materials. These textures add a cozy and luxurious touch to their look, making them feel like walking clouds of comfort.
Ruffle Details: Ruffles are a staple in the Soft Girl aesthetic. Whether it's a ruffled collar, sleeves or skirt, these delicate details add a touch of femininity and whimsy to the ensemble.
Floral Patterns: The Soft Girl look embraces the beauty of floral patterns. From dainty floral dresses to blooming accessories, these patterns showcase beauty and femininity in a timeless way.
Delicate Accessories: Accessories play a crucial role in completing the Soft Girl look. Soft Girl wearers often opt for delicate and dainty accessories, such as hair clips, pearl pieces and pastel-colored bags and shoes. These accessories add a final touch of charm and individuality to their overall aesthetic.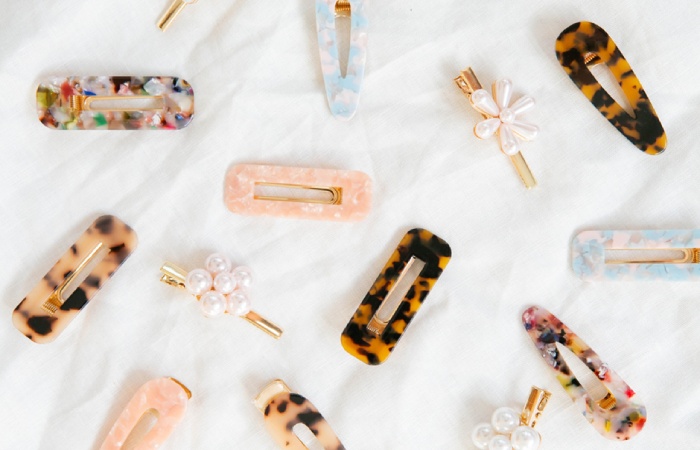 As we know, though, it's not all about the clothing when it comes to the Soft Girl aesthetic! Hairstyles also play a significant role in creating a cohesive and charming look. Soft Girl aesthetic lovers often experiment with various hairstyles, including soft waves, loose braids adorned with delicate flowers and even playful pigtails. These hairstyles further enhance the dreamy and whimsical nature of the Soft Girl aesthetic. And while there are a lot of them, some of our favorites can be found below!
Popular Soft Girl Hairstyles
From soft waves to braids, there are plenty of options to embrace when it comes to Soft Girl hairstyles, and plenty of ways to enhance them after with the right accessories!
1.    Classic Soft Girl Waves
One of the most iconic Soft Girl hairstyles is classic, soft waves. These are achieved by curling the hair with a large-barrel curling iron to create loose waves (making sure not to start too close to the root). The result is a romantic and effortless look that complements this aesthetic perfectly.
To make soft waves stand out even more, consider adding a touch of color. Soft Girls often experiment with pastel hues, such as baby pink or lavender, to give their waves a dreamy and whimsical vibe. You can also try adding some texture to waves with a salon hairspray, sea salt spray or texturizing mousse!
2.    Braids and Buns: Soft Girl Updos
Soft Girls often opt for loose braids, romantic buns or soft half-up, half-down styles. These hairstyles not only complement the aesthetic, but will also keep the hair out of your face to showcase the aesthetic-complementing prettiness to be found there!
If you want to take your updo to the next level, consider incorporating colorful hair extensions that peekaboo through the hair, adding ribbons, using scrunchies or big claw clips or even accessorizing with little flowers throughout.
3.    Soft and Down with Double Clips
From butterfly clips to beautiful barrettes, Soft Girls love to adorn their hairstyles with whimsical accessories — and adding these little touches really elevates the look! It makes sense, then, why wearing the hair down and simply adding a clip on each side of the head by the temples to hold the hair back gently works so well with this look!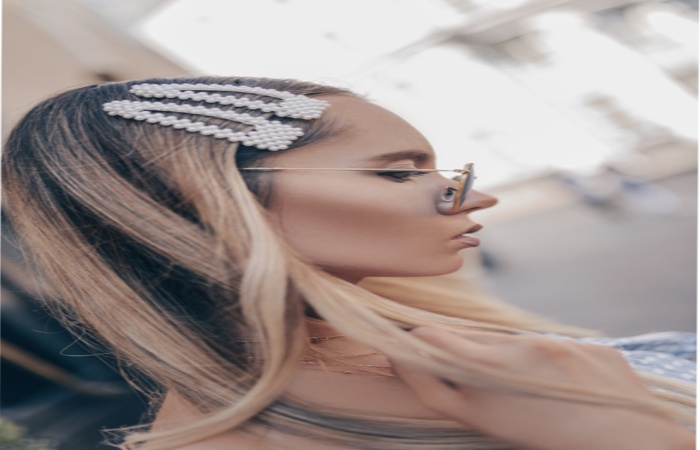 Don't be afraid to mix and match different accessories that suit the style, either! Soft Girl aesthetic lovers often layer multiple clips or even stack scrunchies to add dimension and visual interest to their hairstyles, so have fun and let your creativity show!
Soft Girl Color: Choosing the Right Shade
Colors and their specific shades play a big part in perfecting this aesthetic, and when embraced, will help you further to create a cohesive and enchanting style.
Pastel Hues for a Dreamy Soft Girl Aesthetic: When it comes to professional hair color, pastel hues are a popular choice for Soft Girls. Think shades of baby pink, lavender, mint green and pale blue. These colors add a dreamy and ethereal touch to the overall look, and enhance the Soft Girl aesthetic incredibly.
Natural Shades for a Subtle Soft Girl Style: If you prefer a more subtle Soft Girl style, natural shades with highlights in almost-neutral pastel tones can be a great option. Opt for shades like rose gold, champagne blonde or soft caramel to add a hint of color while maintaining a sophisticated and refined look.
Just like clothing, Soft Girl hairstyles are all about embracing femininity and sweetness in a soft and aesthetically-pleasing way. So whether you opt for classic Soft Girl waves, relaxed and romantic updos or simply enhance your usual everyday hairstyle with soft accessories, there are endless possibilities to express your inner Soft Girl!