The traditional pink and white French manicure has been around for decades, and we can see why. First brought to the scene in the 1970's by Jeff Pink, founder of Orly. He created this staple in the nail industry out of necessity for a natural nail look that made wardrobe changes quick and uncomplicated. The flesh colored base with white tips became increasingly popular, making its way to the runway shows of Paris. Throughout the years, we've seen quite a few reforms of the classic, and today, it's had a major revival. Our friends at SNS Nails shared with us these trending innovations on the classic French manicure that you simply need to try.
The Pink & White Classic French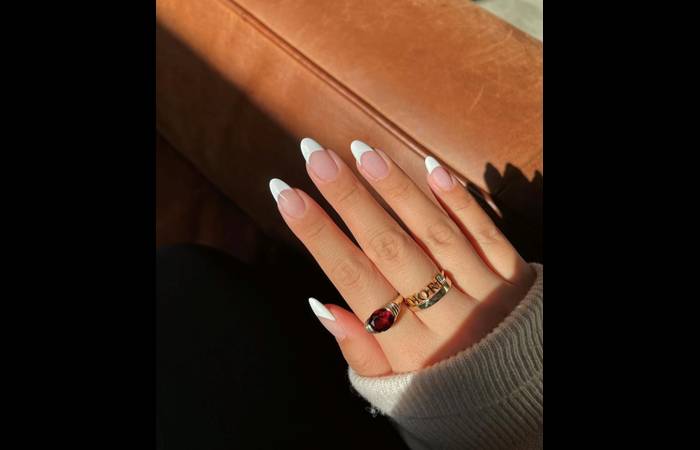 It's obviously a requisite that we mention the fundamental classic pink and white. If you love a natural nail look that goes with everything, this timeless beauty is right up your alley. For an up-to-date take on the beloved classic, go for an almond shaped nail with a mirrored smile line or any other trending nail shape of the year.
Colored French Tips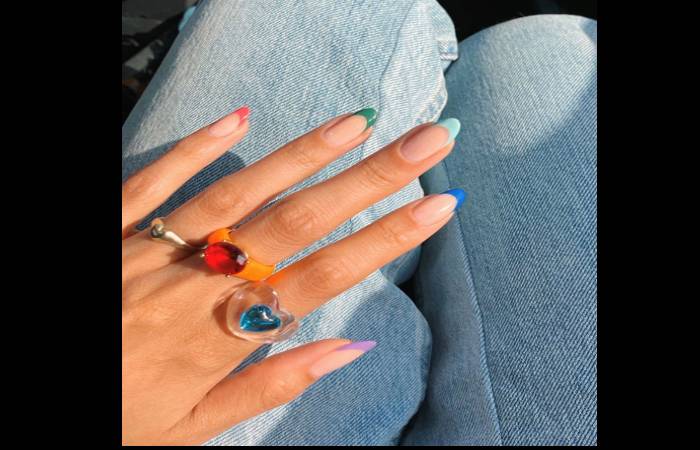 If you're bored with the classic French mani, try this updated take featuring colored tips, which is proving to be a popular choice on social media among celebrities and influencers. To nail this look, opt for muted shades, bold ones, or mix and match a few of this season's hottest colors. We can bet you're going to continuously see this French mani popping up again and again.
The Ombre French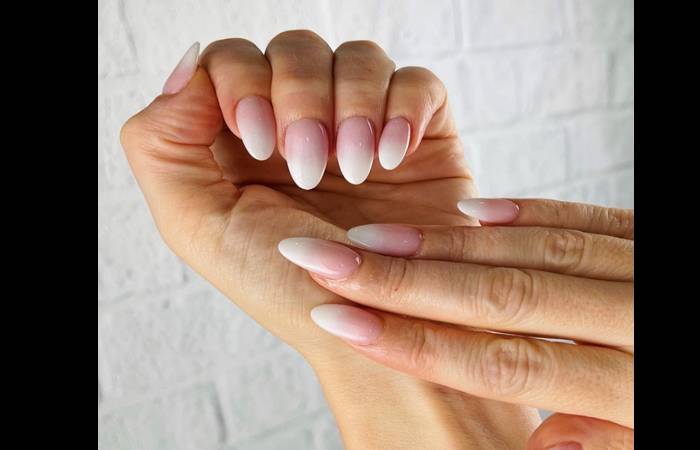 For the most feminine of French manis, the ombre French is a stunning option. A softer take on the much loved classic features a blurred line of demarcation contrary to the traditional sharp, blunt line. Keep it simple with the traditional pink and white, or gold bold with the color of your choice. Check out this easy tutorial on how to get ombre nails with ease using SNS's Air Ombre product and dip powder, which reigns supreme in durability and shine.
The Reverse French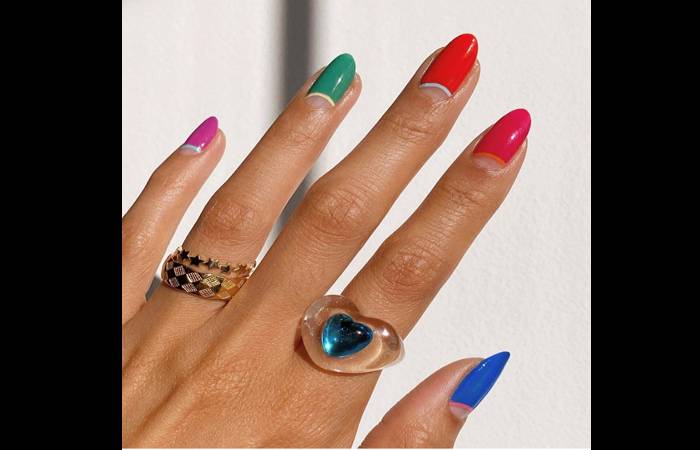 The reverse French, also known as the half-moon mani, is essentially the same idea as the classic but instead, a smile line is created at the base of the nail instead of at the tip. There are a plethora of variations for this using color and negative space to make this rendition of the French super fun and unique.
The One-of-a-Kind French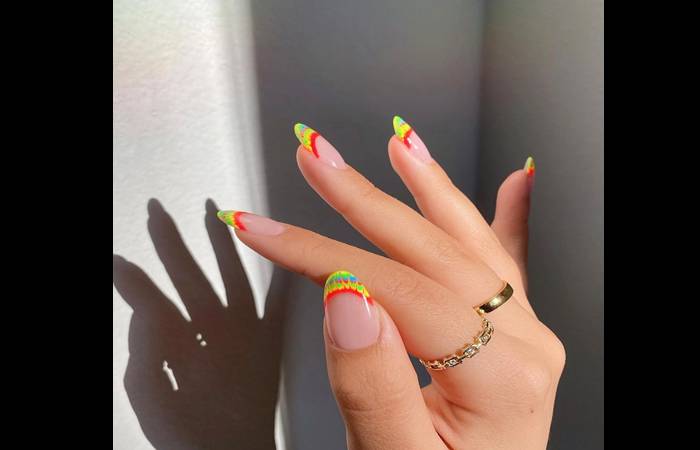 Nail art seems to be taking the internet by storm, and we're not mad about it. If you're a commitment-phobe and can't fully commit to a full nail's worth of it, opt for this one-of-a-kind French, starring nail art from the smile line up. This is the perfect opportunity to express yourself and get creative. A quick search on social media and we are seeing loads of ingenious designs we are completely swooning over!