How to Start a Skincare Routine
Every morning when you wake up or at night before you go to sleep, do you apply any serums or moisturizers to your face? Perhaps you wash your face in the morning or at night? Whether you think you have a skincare routine or not, chances are that you probably do ! But if you're looking to develop a skincare routine that's perfectly tailored to you and your skin's needs, keep reading because this article is for you. Skincare routines can be as complicated or as simple as you want or need them to be. For example, someone who has certain skincare needs or issues they are trying to address may have a 10-step routine whereas someone with more simplistic needs may have three favorite clean beauty products they apply in the morning. Don't be intimidated though. We will break down exactly what it means to have a skincare routine. We will also share the many practical ways that you can develop a customized routine that works best for you.
Why Is Having a Skincare Routine Important?
You may be wondering why there is so much buzz around skincare routines. Well, we are here to shed some light on why we think this could be one of the most important and rewarding routines you can have. Here are some reasons why many people develop their own skincare routines:
Address Certain Skin Issues – many people are introduced to skincare routines because they are finding ways to address specific skin issues. Some of these instances could be aging, acne, dry skin, scars, and so on. Having a skincare routine that is tailored to your needs can help you address some of the skin goals or concerns.
Self Care – self-care is increasingly undrestood as being important to our well-being. Applying or using clean haircare products or skincare brands that make you feel good is essential in making us feel confident and secure. Your skincare routine can be as indulgent or as minimal as you would like it to be, but it's definitely a form of self-care. 
Protect Your Skin – a large part of having a skincare routine is about protecting and taking care of your skin. From serums and moisturizers to sunscreen and exfoliators, these products keep your skin in tip-top shape and protect it from harmful elements.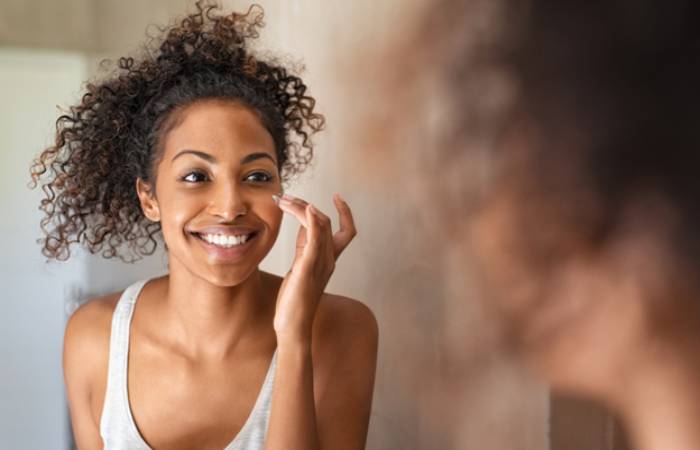 How to Start a Skincare Routine
If you're ready to begin your very own skincare routine, let's walk you through it!
1. See a Dermatologist or an Aesthetician
While you certainly don't have to see a dermatologist or aesthetician before you develop a skincare routine, this could be an important first step in starting a tailored routine. Visiting professionals can help you in identifying any present skincare concerns. And getting product recommendations from dermatologists is also a great way to learn about the different kinds of formulas and products that could work best for your skin.
2. Analyze Your Skin
In order to create a routine and regimen that works for you, you should take a close look at your skin to understand your needs. You may notice that your skin is dry, oily, normal, flakey, or sensitive. It's important to note these characteristics so that you can better identify which products are best suited for you, as well as keep track of how your routine may positively or negatively impact your skin.
3. Research Products
Before you create your routine and purchase products, you will want to make sure you research products that will address your skin needs and learn about what these products can and cannot be paired with. For example, if you're applying a retinol cream, you don't want to pair it with a vitamin C serum. And, if you're using vitamin C in the morning, you will need to apply sunscreen, too. However, stay away from sunscreens that have peptides in them, as they can cancel out the benefits of vitamin C.You need to make sure that the products you are buying have been tested by dermatologists. This means that whatever the type of skin you have, you should go for products that would complement the same. To know more about the best skin care products, please visit website.
4. Start Out Small and Then Scale
If you haven't had a skin regimen up until now, it's important to take baby steps. Especially when it comes to incorporating ingredients like retinol or Vitamin C, you want to make sure you give your skin time to adjust. Overdoing it or complicating your routine could cause skin damage and breakouts. We recommend starting with one or two new products and adding more once your skin has adjusted.
5. Be Consistent
Skincare routines are effective when they are done consistently. Having a consistent routine allows your skin to adapt and refresh.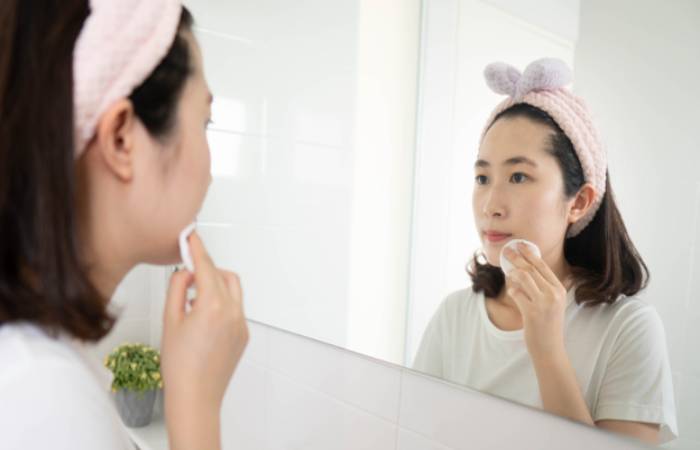 Which Order Do I Apply My Serums, Moisturizers, and Oils?
As you get used to having a skincare routine, you may be wondering which order to apply your different products. This is our tried and true method for applying skincare in an effective and flawless way:
First Step: Oil-Based Cleanser or Gel-Based Cleanser – before you apply serums or moisturizers, you should wash your face. If you're wearing vegan makeup, we suggest you use an oil-based cleanser to remove it, and then use a gel-based cleanser to clean your skin. If you feel you don't require a double cleanse, skip the oil-based cleanser.
Second Step: Toner – if necessary and ideal for your skin type, you can use toner after cleansing your skin. This helps to prepare your skin for serums.
Third Step: Serums – water-based serums are always going to be applied first before any moisturizer or oil. This includes hyaluronic acid, collagen, niacinamide, and others.
Fourth Step: Moisturizer – after serums have been applied, it's time to get into your moisturizer.
Fifth Step: Face Oil – your skincare routine will be unique to you. Some people use face oils after their moisturizers and some don't. This is best saved for the last step, as it locks in all the moisture and serums you have applied beforehand.
Do you have your ideal skincare routine in mind? You're glowing already!