Whether you've just recently discovered CBD or are a loyal consumer, you know that it has many health benefits. However, to get the most out of it, you must make sure you consume CBD in a way that guarantees optimal absorption into your bloodstream. Although CBD is relatively inexpensive compared to more traditional forms of medicine, that doesn't mean you should be okay with some of it going to waste. Because of this, you should be aware of some of the methods you can use to get the full effect of CBD and ensure that you get all its beneficial ingredients.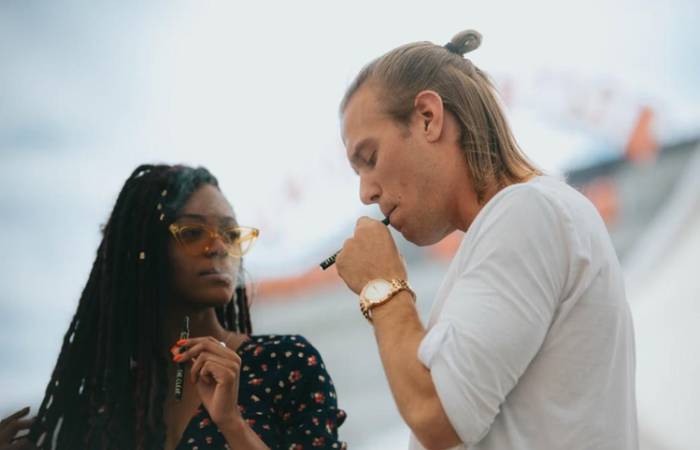 What are the benefits?
The benefits of CBD are so vast and cover such an expansive array of health conditions and disorders that it would be difficult to enumerate all of them. Although research is still ongoing, with likely more valuable uses of CBD yet to be discovered, preliminary laboratory testing and analysis have yielded impressive results. As such, CBD is known as helpful in treating chronic pain and soreness, inflammatory disorders, and several mental health issues like anxiety or PTSD. CBD contributes to reducing the frequency and intensity of the symptoms.
It has also shown positive results in soothing the manifestations of serious conditions, such as severe forms of epilepsy and ALS, reducing the incidence of seizures and muscle spasticity. The severity of diabetic symptomatology is also alleviated by CBD, as it is beneficial in reducing the patients' resistance to insulin. It also has preventative qualities, helping protect against some neurological disorders, such as Parkinson's disease or ischemia.
Becoming aware of these many benefits is more likely to change your perspective on CBD and make you want to make sure you get the best out of what CBD offers.
Use with regularity 
As with all other medications, if you want to get the full spectrum of benefits, you must stick to it and consume CBD regularly. Although you'll be able to notice its positive effects on your health and overall well-being from the first couple of uses, when you develop a routine, you'll see that these effects are only amplified. Your body will adjust to CBD, and your endocannabinoid system, in particular, will reap the most benefits. This biological network is responsible for regulating cognitive processes, fertility, appetite, mood, memory, and the pain-perception threshold. When consuming CBD, you help regulate the mechanisms of this system and make your body work smoother and better.
Vape your CBD
One of the fastest and surest ways to get all the advantages of CBD is to administer it in the form of vaping oils. Vaping CBD provides you with a quick outset of the effects that is more efficient than other forms of dispensation. If you're considering it, you can have your pick and choose from a large variety of cbd vapes from OCN so you can enjoy the benefits, whether at home or on the go. Convenient and inconspicuous, you can take these cartridges everywhere you take your vape. All the products have been tested by a 3rd party, so their high quality is guaranteed. This is very important as, with the ever-increasing popularity of CBD, a large number of vendors have appeared on the market. However, since you want the best there is to get, you must gravitate towards a trustworthy seller that provides you with an extensive scope of products, so something is bound to suit your tastes.
For example, if you're looking for a fresh flavor reminiscent of fruit, you can opt for the Berry Gelato vape cartridge, which doesn't only contain berry notes but also citrus, grape and cinnamon. If you'd like a more robust flavor, you should look into Lava Cake. Combining chocolate, vanilla and walnut with a hint of mint, this cart will become an instant favorite, much like the dessert of the same name. Another appetizing taste to try that's reminiscent of a sweet dish is Sunset Sherbet, a delicately sweet product with a pleasant tang comparable to bubblegum.
The products don't only provide total relaxation, stress and pain relief, as well as a taste that makes you feel like you're eating a fantastic sweet dish, but they are also organic and completely non-GMO, so you can enjoy CBD with the assured certainty that you're consuming a clean product. All the ingredients are 100% natural. The manufacturing process puts high quality as a forefront priority, guaranteeing that the CBD doesn't get contaminated with pesticides or other harmful chemicals during production.
Eat the right foods
When you want to ensure your body absorbs CBD, you need to know the best foods you should consume. Depending on what you eat, the length of time and assimilation rates of CBD into your bloodstream will be different. Ideally, you should take CBD after a meal, as it guarantees that it stays in the gut for a prolonged amount of time, increasing bioavailability. The omega-3 fatty acids in fatty fish like salmon, herring and mackerel can help heighten the efficiency of CBD. If you'd like plant-based options that fit a diet, excluding animal products, avocados and nuts act similarly and can be consumed together with cannabidiol. And if you're a fan of confectionery, you can take CBD after eating a few tablets of dark chocolate. Since it is loaded with antioxidants, mixing the two will provide potent benefits in assisting cognitive function, protecting your skin from premature aging, and lowering your risk of heart disease.
CBD is a fantastic product that provides you with a plethora of positive effects. If you've experienced adverse effects from other types of medication, you should try CBD. It is free of severe side effects and well-tolerated by the body. It also won't create any kind of addiction response in you, so you can safely consume it over a long period of time. You also won't develop resistance to the product, meaning that it won't become useless the more you rely on it.
The most important thing is to use some tips to get as many benefits as possible from CBD. After all, you don't want any of those valuable compounds to go to waste when they could help improve your welfare.