The eyes become the most attractive part of the face if you hold them well. Yes, it doesn't matter what eye shape you have, but if you own and beautify them well with a little makeup, then it's pretty nice. However, In the pink charm, you will know some hooded eye makeup tips that you can apply if you have hooded eyes.
Firstly, You have to be thinking about what kind of hooded eyes are and what do they look like? Well, below, you are going to learn more about it.
And also, then take a look at some of the most appreciable eye makeup tips that you can apply to your hooded eyes.
What are Hooded Eyes?
Having hooded eyelids means that your eyelids are covered by skin or bones, giving the appearance of heaviness.
This kind of eyes is called "chamber eyes." Sometimes the query may arise that "how do you know if you have a hooded eye"? Well the answer is so simple.
If you have hooded eyes, you will have excess skin that runs down from the brow bone to the lash line, which does not cleanse your creases, narrows your lids, and makes them sleepy.
But, when it comes to applying makeup for it, you can't apply the same makeup you do for the almond shape.
The best way to make your hooded eyes look unique and amazing is to learn some it makeup tutorial that makes them look wider and awake.
Makeup Tips For Hooded Droopy Eyes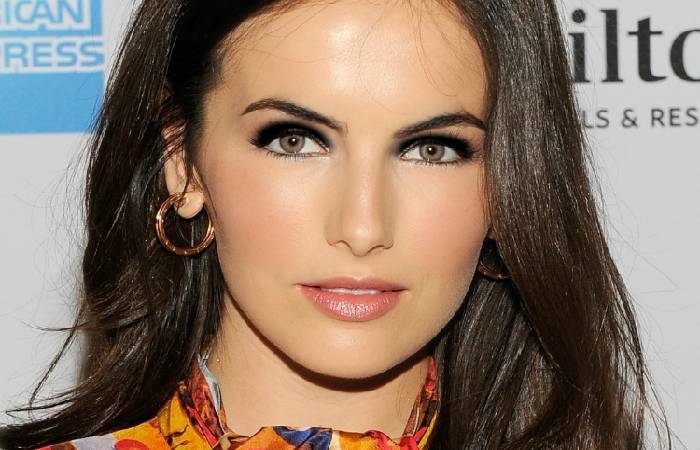 1. Apply Eye Makeup With Open Eyes
It is best to wear eye makeup with your eyes open, as it can be challenging to find the natural crease with your eyes closed.
2. Apply eye shadow above the crease
For hooded eye makeup, it is necessary to apply eye shadow just above where you marked your crease as a contrast in the natural crease of your lid.
This way, the color will not be lost when you open your eyes.
3. Apply Green Ombre
The best way to make your hooded eyes look unique is you need to use a small matte green shadow in the eye's inner part, leaving the crease intact.
While on the bottom line, add a brown shadow and blend well to make more depth.
Now draw a thin line with hooded eyeliner and finish with mascara.
4. Get Smoky Cat Eye
Cat eyes are simply adorable, and this article will guide you on how to get them unlined.
It's just like magic the right amount of eye shadow can do.
Follow the steps and get beautiful eyes like this.
4. Apply Eye Shadow Straight Line
If you are a beginner at applying eye shadow, try this foolproof style.
Take a tissue and place it on the outer corner of your nose to your eyebrows.
Now apply eye shadow from the center of your eye directly to the tissue.
It will give hooded lids the illusion of raised eyes.
5. Try waterproof mascara
Since your lashes often touch the brow bone, don't use mascara that will stain.
Plus, the long lashes open hooded eyes instantly.
6. Get Plum Gold Eye
Just use a single glitter eyeshadow for the hooded eyes to make them more open and defined.
Now apply the golden plum shadow above your natural crease, then define your eye with eyeliner and mascara.
In this way, you know how you can apply eyeshadow for it.
7. For a natural daytime look
Sparkle-lovers cheer: For most women, a shimmering shadow can be aging, but on hooded eyes, it has achieved the opposite effect.
Bright eye makeup expresses the shape of the eyes more by creating the illusion of light where there is usually darkness.
It is the best example of a look without makeup and unique for a daytime look.
Use the earth tones of your eyeshadow palette and achieve a subtle natural look.
8. For Old Hollywood Glamor
Emma Stone looks fresh due to her simple eye makeup for hooded eyes.
With his hooded eyes, which are already wide, less is more.
Winged eyeliner and makeup on the lower lash line enhance the shape of her eyes without overwhelming her.
Blend a champagne shimmery eye shadow across the eyelid and up your forehead bone.
Now take it in inner corner of the eye.
It will take a bit along the inner third of your lower lash line to add more light.
9. Get Shiny Glam
With this makeup trick, you will learn tips to makeup hooded eyes.
You will need to use the sparkles for your hooded eyes properly.
Make use of the beautiful green color, or whatever you like.
It will look fabulous for your parties and nighttime makeup.
Conclusion
If you have hooded eyes, you don't have to worry anymore because you won't go out of your house with it anymore. It is because now you can use some easy tips to apply eye makeup for it.
Each of the eye makeup tips mentioned above is so easy to apply, and they are so effective that you won't be able to show your hooded eyes anymore. Now you will feel great when you walk out of your house with it.