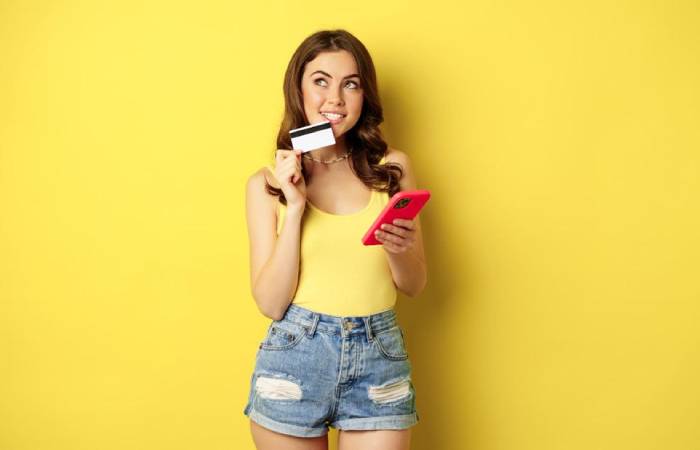 Review websites can be beneficial to growing your business exponentially. Click here to read about several reputable Yelp alternatives.
 Review websites can be critical in choosing the right business for your needs. Indeed, information is the lifeblood of modern consumers. In other words, customers seek out reviews and different experiences before making a purchase decision (an excellent example is onlinecasinobuddy.com and the multitude of casino reviews it boasts).
This process is fast, simple, and easily accessible to everyone with an internet connection and a smartphone or computer. Consequently, there are few better information sources than business review sites for consumers.
For years, Yelp has been the most popular review site for local businesses. However, nowadays, it is not the only reliable business review site. There are numerous other sites for niche products and services that are more helpful.
How Can Business Review Websites Benefit You?
Although business owners may be nervous about customers leaving reviews, such feedback can prove to be an effective tool for your business. Below you'll see several of the numerous ways that business review sites can be a benefit to you:
They generate social evidence. A positive experience of a friend, family member, or colleague can make a customer more inclined to purchase from you. Positive reviews are social proof that makes it easy for new customers to do business with you.
They boost SEO. Local business owners can't afford to ignore business reviews. For instance, Google Business reviews can be used to improve the visibility of your business in search engines and increase the chances that customers will find you.
They better your customer service. Although it's not something you want to hear, realizing there is room for improvement can be good. You can build customer loyalty by responding to negative reviews and taking steps to correct the error. You also learn valuable information that will help you improve your business in the future.
Top Alternative Review Websites
Our list of alternative review sites includes:
Open Table
MerchantCircle
Manta
Judy's Book
HomeAdvisor
Glassdoor
Foursquare
ConsumerAffairs
Better Business Bureau
Angi (formerly Angie's List)
Facebook Page reviews
Google Business Profile (one of the most famous review websites worldwide)
OpenTable
OpenTable used to only serve (pun intended) people looking for restaurant reservations. However, nowadays, customers can leave reviews or star ratings. A list of venues that match your search criteria will appear when you search for them.
The star rating, number of reviews, and percentage of people who have recommended the restaurant are some of the first things you will notice. Register on the OpenTable Restaurants Page to begin seeing reviews and decide on your preferred reservations.
MerchantCircle
MerchantCircle connects customers with local small businesses to offer advice, deals, and price quotes. Its search functions are organized primarily by business category and city. It ranks listings starting with the most highly rated and frequently reviewed.
The MerchantCircle Help Center also provides links to articles that will help you set up your business.
Manta
Manta, a small business directory, helps American businesses connect with customers and one another. Although customer reviews are not the primary function of Manta, they are a crucial feature nevertheless.
Judy's Book
Although it is not free to add your business to this website, the benefits of Judy's Book for Business make it worthwhile. Judy's Book customers can review your business on the site for free when it comes to the best review websites. Also, if you receive testimonials via email or social media, the site will allow you to post them on your page (a strategy that numerous sports betting sites use to their advantage).
A membership gives business owners a free mobile listing, competitor tracking, and a higher search engine rank. Judy's Book Business Center also invites users to sign up and get a 30-day free trial.
Expert Tip: Use social media marketing tools to automate your campaigns and manage all your accounts.
HomeAdvisor
This site helps customers review and find professionals for home improvement projects. All reviews go through a rigorous screening process to ensure they are authentic.
HomeAdvisor Pro is a tool that allows professionals to offer home improvement services and connect with other HomeAdvisor users near them to help them find a particular service.
Glassdoor
Glassdoor's unique feature is that past, and current employees can rate companies they have worked for. It's an excellent tool for job hunting, as it allows job seekers to learn as much as they can about the company.
Glassdoor for Employers similarly allows you to read employee reviews and search for qualified candidates for positions.
Foursquare
Foursquare is most well-known for its check-in feature when looking at the best review websites. However, businesses that claim their listings allow customers to leave reviews and ratings for others.
By signing up for Foursquare for Business, you get access to user analytics, including tips and rewards for customers.
ConsumerAffairs
ConsumerAffairs for Brands provides several services, including the ability to collect reviews for businesses. Conversely, a company can sign up to gain access to many resources.
Some of these resources include information on how customer reviews and strong reputations can help increase revenue, how brand ambassadors can be found, and how to turn negative customer experiences into positive ones.
Register for a ConsumerAffairs Account using one of the social media logins from your business (Facebook, Twitter, Yelp, etc.) or an email address.
Better Business Bureau (BBB)
The Better Business Bureau is a trusted name in business reviews and ratings. BBB rates businesses from A+ to F based on various factors, including customer reviews, complaints, and responses to both.
The BBB is a respected organization, and its ratings can significantly impact small businesses. Accreditation ensures that the company responds to customer inquiries and resolves any complaints.
Consequently, when it comes to the best review websites, BBB helps make the business more credible in the eyes of consumers. Accreditation (and the associated fee) can help companies to gain more exposure online and access webinars and workshops. To get started, visit the BBB accreditation website.
Angi (formerly Angie's List)
Angi is a big name in business reviews and a trusted platform that provides accurate information from verified users about local businesses.
To access the site and write reviews, users pay a fee. The reviews are in the form of a letter grade. Signing up for Angi allows businesses to interact with other members, create a profile and respond to reviews. Firms with the highest ratings can earn advertising to get discounts and deals. Register through Angi Ads to list your business or claim a profile of a customer.
Facebook Page Reviews
You likely have a Facebook Business Page if you use Facebook ads to promote your business. You can maximize your Facebook Business Page to keep in touch with customers and share helpful information about your business.
Simultaneously, your page is also an excellent place to gather customer reviews. Turn on ratings and reviews in your Facebook Page settings to take advantage of this feature. When looking at unique review websites, your Facebook page can be just as effective in growing your business as any other resource. It can help you invite customers to leave reviews about their experience with your company.
Key takeaway: Facebook can help you create a brand online, build professional relationships with your competitors, and locate top job candidates.
Google Business Profile (formerly Google My Business)
Google Business Profile allows you to list and rank your business in local search results. It is free to list your business, including information such as your location, hours, and phone number.
Invite your customers to leave reviews on Google because this strategy will show that you care about customer feedback and help you rank higher in Google search results. Get started by creating and personalizing your Google Business Profile to help you rank better and higher than many other review websites.