[pii_email_206d8398c02a8b733263] When it concerns checking our email, Microsoft is the very beginning, including the best choice for the take. All customers ' connections can be accomplished within a particular program.
The outlook is recognized for the infrequent blunders that container be observed while working different emails. Amongst all the errors [pii_email_206d8398c02a8b733263], there is a PII error in the MS view. The Microsoft [pii_email_206d8398c02a8b733263] pii error package did keep an optic on including illustrated for infinite factors.
Also Read: Women's Long Coats Style Guide – How And When To Wear Them

Causes Why Outlook [pii_email_206d8398c02a8b733263]Error Outcome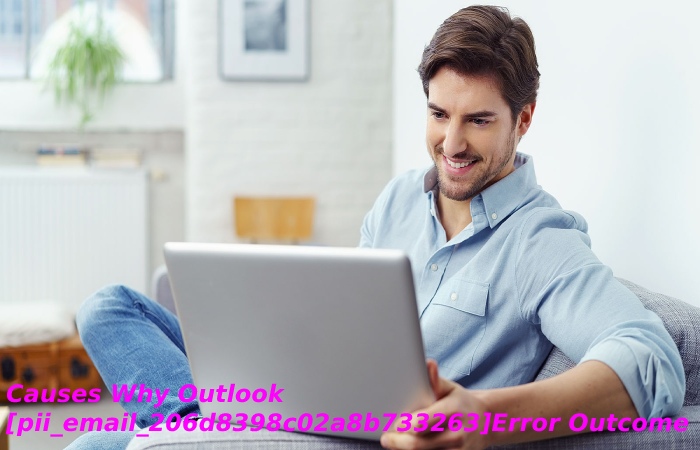 Here is the listing of objects that could produce MS Outlook to reflect error [pii_email_206d8398c02a8b733263] –
 If too numerous Outlook values are used in MS Outlook, the error [pii_email_206d8398c02a8b733263]may be presented.
 [pii_email_206d8398c02a8b733263]an unfinished MS Outlook file may make the error code. Try refreshing Microsoft Outlook.
 Super cache files can make this error. Please try to switch them regularly so that MS Outlook can work efficiently.
If you are doing a decrypted account of MS Outlook, you may find this error frequently. Also, solving forms of critical file combinations causing [pii_email_206d8398c02a8b733263] error in MS Outlook.
Also Read: Can vitamin D protect us against COVID-19?

What is a Reverse Pii Error? How to Solve them?
The Microsoft Outlook Pii errors you may meet are listed below; although, the decisive element is that you container solve them into the steps above. [pii_email_206d8398c02a8b733263]
Managing MS Outlook Web App
MS Outlook Web App is one perfect road to use MS Viewpoint highlights in designs that nevermore create the error code [pii_email_206d8398c02a8b733263]
Hit the link to make the MS Outlook web application.
The user interface of the Microsoft Outlook web application is another in times of applications.
Please utilize the web application, including nevermore handles the error code [pii_email_206d8398c02a8b733263]
lAST WORDS of pii_email_e7f71c0780ae9baa16c2 Error Code.
In this column, we talked about one answer for the [pii_email_206d8398c02a8b733263] Microsoft outlook error. Suppose one of the methods accomplished for you, including the [pii_email_206d8398c02a8b733263] mistake code solved now. If not, please contact to Microsoft assistance organization to get a army for [pii_email_206d8398c02a8b733263]]error code.
Also Read:Dress code guidelines for women
Related Articles: 
How do I fix the [pii_email_dfe907e4982308153863] error?
How do I solve the [pii_email_e7ab94772079efbbcb25] error code?
 Fix [Pii_email_e80c99419553948887a9] Error
Search Related Term to
[pii_email_206d8398c02a8b733263]
correo electrónico – [pii_email_206d8398c02a8b733263]
:[pii_email_206d8398c02a8b733263]
mailto:[pii_email_206d8398c02a8b733263]
[pii_email_4b8fa8b8e14f953a10cc]
[pii_email_bdca3e2bf4d6e4f2]
[pii_email_a4c1c7a23bd073fa647d]
[pii_email_5f989e2fb5d007bf52e0]
[pii_email_afda3571b173a5861cdd]
[pii_email_ea0d8ee8455e1190be4d]
[pii_email_3104a6cc9158590916bb]
[pii_email_0925839c0e5ab68ce37e]
[pii_email_9e750e335dfd9d75badb]
[pii_email_0cd81888a5fe7246075b]
pii_email_206d8398c02a8b733263
[pii_email_5ea5904f0f81c6bf4718]
[pii_email_d2004079e8eb882afcaa]
[pii_email_f3e1c1a4c72c0521b558]
[pii_email_33bcc5fa9284de56eb3d]
[pii_pn_f86b2fdecfe6b2e8]
[pii_email_9ba94c086590853d8247]
[pii_email_d1bf0eeb6e123178a1f1]
[pii_email_4bd3f6cbbb12ef19daea]
[pii_email_31292814763ad1fd1fdd]
[pii_email_4a54df77285983c5da74]
[pii_email_80fb90b73f6b386e57ff]
[pii_email_cd4b80dbd951adb0d4dd]
[pii_email_077b56914bdda962cebc]
[pii_email_a427253221614b6547d5]
[pii_email_d66926dd018a9bbbc2d9]
[pii_email_48506579338ff6e2ed96]
[pii_pn_814c1d9f27d26acc]
[pii_email_5c337b21d255f533]
[pii_pn_52dba67008cf3877]
[pii_pn_db8b3567be830b8c]
[pii_email_c7e98d1b06e1456b9308]
[pii_email_5d94daa1541973bf76f2]
[pii_email_7f50b3874b546a6ddaaf]
[pii_pn_21b3e8d4b4164fdf]
[pii_pn_9d178dc209555d35]
[pii_email_aa02d98b14347bb4ffe7]
[pii_pn_f0f2923b73f7e2ee]
[pii_pn_1c80bfe9be3101b3] [pii_pn_fbc23dabc2c6559f]
[pii_email_4c910535350b5a41ee81]
[pii_email_38ffbd187b08c6efb106]
[pii_email_e80c99419553948887a9]
[pii_pn_3da1e9c44a9fc4c8]
[pii_pn_3a79d618b50e0a19]
[pii_email_d33478c08ac4f315923e]
[pii_email_55810a31355821be5bfa]
[pii_email_b20e4051e216164e9f64]
[pii_email_c31346fff2b6307b017b]
[pii_email_7e2660f7e18dd6cdd668]
[pii_email_3dd76af4bcadd8ded428]
[pii_email_7f9f1997bfc584879ed9]
[pii_email_acd77492efc0a21025eb]
[pii_pn_e477bd9c6b78131e]
[pii_email_844c7c48c40fcebbdbbb]
[pii_email_66bd628d1556c0d33a2]
[pii_pn_b2ab59f9caad0102]
[pii_pn_af6c930f8fd2c0a8]
[pii_pn_c22d8a25434f0d28]
[pii_email_54e9fbe09b7fb034283a]
[pii_email_7a9b597b28b77b176041]
[pii_email_acfbea1464775cbbb54e]
[pii_email_71e6bcfa8a2bee2aa151]
[pii_pn_32d55b07aa4abe60]
[pii_pn_4b0d51a47d83e394]
[pii_email_852aaa38ea9052920d3d]
[pii_email_d0d08a0a2c938c627eab]
[pii_email_38010b93e08d5235aa7e]
[pii_pn_e783f921fe58992a]
[pii_email_97745aae1b5bae8c4a85]
[pii_email_356435afca3bf570afae]
[pii_pn_a0b42f56ec0c7e06]
[pii_email_7d02305c6f5561c22040]
[pii_email_4510b7a5b38e0f5b6360]
[pii_email_d8260e55824af5b7193b]
[pii_email_ba6dffecaf439976a7a6]
[pii_email_2db8c939254ae73a1f8c]
[pii_email_e1aa8f4deb45ecd93b2a]
[pii_pn_7f677e10c2f8d880]
[pii_email_631ecb328d62730e4502]
[pii_pn_a82c4f4ae0997dc1]
[pii_email_eba7eaeb6d025a2475b2]
[pii_email_4963ef873adfeebdcd41]
[pii_pn_c909df7eb7a1ef2d]
[pii_pn_f9c73af0cb83cca6]
[pii_pn_d283fdcd1d87b779]
[pii_email_c751115fea806a7818ba]
[pii_email_d4d3f5b9d7f3c8b22729]
[pii_pn_80f8b66533f3a77b]
[pii_email_31e7b199cdf0b1acf258]
[pii_email_05d95f9563d412a5e139]
[pii_email_8ca2fcc022248175005f]
[pii_pn_42adfa766f7bdd9c]
[pii_pn_ebd5ba93a442b75d]
correo electrónico para [pii_email_1d16063d386220896153]
[pii_pn_d371bd30ad0a23c7]
[pii_email_8953fcff2f2c1d49fbad]
[pii_pn_60bd665eea55fbf4]
[pii_email_603d20f978fb1fc44cee]
[pii_email_e2ca7e089bf19e2c3995]
[pii_email_047fb3f762d7d2ebc9f4]
[pii_email_03e55cc9614a67bd9222]
[pii_pn_cbb318834442e8ff]
[pii_email_a7b93224472ff079e7ed]
[pii_email_9adeb2eb81f173c673a5]
[pii_pn_1055c1c7cf7e6890]
[pii_pn_33aee503065c1a1a]
[pii_pn_2e2d42bbba09027d]
[pii_email_b77356842d0ef9f463e8]
[pii_pn_e3e9e85a00a6a38d]
[pii_pn_b209a722890c220f]
[pii_pn_ca85a97e5555da0e]
[pii_email_34711691b3b3b435]
[pii_email_a1e71138af63bc83222f]
[pii_email_8197c6d7fa641488f975]
[pii_email_e26dbf79d8c0635e5ca7]
[pii_pn_97888d410a70d3ef]
[pii_email_6395c0e16aa059502003]
[pii_email_4db8322de22af53a2bdc]
[pii_email_4dd09cddea0cd66b5592]
[pii_email_685671f3256d244a]
[pii_pn_5a641fa082472745]
[pii_pn_32d55b07aa4abe60]
[pii_email_6bd3ae413aab213c5e6c]
[pii_email_e147cf3510887c53b5ed]
[pii_email_6a4bb4dab6e737be66f7]
[pii_email_3c20fbc7ec63eff1d6f2]
correct web [pii_pn_7d74eb513d926aa8]
[pii_pn_617def27abe1f938]
[pii_pn_1fa1528654e58d29]
[pii_email_4873497df0bd9b9fc2a4]
[pii_pn_904b32adccad434d]
[pii_passport_a992764331125c0c]
[pii_email_799917d0a8af2718c581]
[pii_email_ffb0a543bed4a4482974]
[pii_pn_3cef480bd3c85edf]
[pii_email_a080349f0bcab19e039e]
[pii_email_90b4547442f1f1e001d2]
[pii_pn_7cb487117f21abdb]
[pii_pn_2a17248154187457]
[pii_email_c742a940ba384394925d]
[pii_pn_7ad6309bc04a913d]
[pii_email_fb3a592541f578be054a]
[pii_email_378df8c999c313f9f8d3]
[pii_email_623b1640f5f21026ae5d]
[pii_pn_5fbdcc8d7a9929cc]
[pii_email_670bf56a153e834b7f58]
[pii_pn_9682840a965f9321]
[pii_email_5c337b21d255f533]
[pii_email_82a94ccaf8f5603c5350]
[pii_pn_c3627d5187ebbe6e]
[pii_email_dd7105052b3fdb3f0254]
[pii_email_f2c47317755c0ceca929]
[pii_pn_ee3eb1ac4cc649ba]
[pii_pn_65febac2d8ddd2b2]
[pii_pn_36ecdd0c39bf0091]
[pii_email_2fddfbb0980f976d217c]
[pii_pn_4699fefa588039e3]
[pii_email_73a54783f61c31a18711]
[pii_email_c5d8a719da077be3aed4]
[pii_pn_16a485e98ca294d8]
[pii_pn_7bf9216892adce08]
[pii_email_75d33bd917fccb875dc4]
[pii_email_6fc72bf13a443be37ab3]
[pii_email_75551be3aa765c0b6139]
[pii_email_07d7c704e58464ac66c0]
[pii_pn_1e89cd89c7a49d5e]
[pii_pn_ebc93b751e9c5a48]
[pii_email_4f3366bf9387390a93b3]
[pii_pn_16ec9d6cc5df9638]
[pii_email_52c6c9c1e631b62ec94e]
[pii_email_f886ca817c3ecfa6ece0]
["Xjs.sav.en_us.xyl2giaphyu.o", 5]
[nulo, 2], 200] [pii_pn_1b0c13bb5f2d1ddc]
[pii_email_4e6145493b03fe14425d]
[pii_pn_318bb0ee769dadaa]
[pii_pn_a2506567be093973]
[pii_pn_b62cdc394482607a]
[pii_pn_b793ebf92631f83b]
[pii_pn_57f400ea15a1a047]
[pii_email_2776f13cb4eb31324aa1]
[pii_pn_cb8e0b045fedd8ef]
[pii_email_5c6bd678c5f0589458c4]
[pii_email_57a4a2f20ec6813a8481]
[pii_email_4cd5e5926b87673794b3]
[pii_email_d86d6cd30a0b6177]
[pii_email_d4af6b070ffd66f80a96]
[pii_email_91bf3c0bf2b35021c44e]
[pii_email_728b405f3855592d09be]
[pii_email_0a5c1e4afd44de3a3179]
[pii_email_76b1e82f53dea6fc1a63]
[pii_email_d8766c33efd59046f6e6]
[pii_email_57cf328a1bc11f29a3b6]
[pii_pn_2e2d42bbba09027d]
[pii_pn_ea08d92052460be3]
[pii_email_ddb2c33a837d4bccb6c1]
[pii_pn_3fadc9c3d00f1812]
[pii_email_3a055da5e78763bfb9d1]
[pii_passport_a68d0898d335cbb9]
[pii_email_fac20b28ca7fd86484f1]
[pii_pn_1fd5e9fe194bbc58]
[pii_pn_5cabff5ed3e7905d]
[pii_email_2f385998c5e3f9e2d52d]
[pii_pn_3fca8fa4bda3bc82]
[pii_pn_0dc0d48771610ec7] amazone
[pii_email_be5f33dbc1906d2b5336]
[pii_email_7de71320e770ed69463a]
pasaporte express [pii_passport_a992764331125c0c]
[pii_email_c260d3556cd125cd]
[pii_email_87fd1a5210b06eafdf7b]
[pii_email_47d6d05800e76df67e02]
[pii_pn_000fe795164a099a]
[pii_pn_47e5cd0060839586]
[pii_pn_aa36b3db56b0e358]
[pii_email_f239b12ffe04a6593173]
[pii_email_12d7f1da6baf0dfe9bc1]]
[pii_email_6d10d1ca5a69f5ee9915] correo
[pii_email_460c7120679d4986]
[pii_pn_ca00bef2838f26db]
[pii_pn_dc9a250bf179f940]
[pii_email_94bced9868a962e27dc4]
[pii_email_88b3fd645ef26dd9649f]
[pii_pn_ce389b1dc172d6a9]
[pii_pn_25d644204ef6b5f5]
[pii_pn_acd811b31356eb0d]
[pii_email_f4cea690933c501337c1]
[pii_email_d06a06f7128f1537096f]
[pii_email_13706040abcf8dff2d48]
[pii_pn_56d087dda8eced78]
[pii_email_0f83a643ad264065ceea]
[pii_email_21ed4cee54113b1ec9ad]
[pii_email_9497953364152c32828b]
[pii_email_16456c60ba22a524ff15]
[pii_email_4a9bca936e6b4946fd29]
[pii_email_81dc15c5f76891049e3f]
[pii_email_f2a3d3e8194c712bb4c5]
[pii_email_00ebb1b4acb9b42249fd]
[pii_email_5d55c533ddefcf087a2d]
[pii_email_e1aa8f4deb45ecd93b2a]
[pii_email_7e710fffb86b8d1d9420]
[pii_email_cef93a3c9520e8c108d6] correo
[pii_pn_97675e8289259f9e]
[pii_pn_e71f349e18b84f6b]
pasaporte mexicano [pii_passport_a992764331125c0c]
[pii_pn_2a17248154187457]
[pii_email_df96a4421ecae3ba]
[pii_email_d59e53f4c80237f3f42a]
pasaporte express [pii_passport_a992764331125c0c]
[pii_email_6583a5f8e4636724528a]
[pii_email_f81e8887b66c3a17a28b]
[pii_pn_24b99dfa9baf0eb9]
[pii_pn_420612bdadee06a9]
[pii_pn_b7c3b3f61b295a89]
[pii_email_2a8d3e8ce2e8253ef528]
[pii_email_9adeb2eb81f173c673a5]
[pii_email_24cd8732894e939e8496]
[pii_pn_dfb922e6be35f8d8]
[pii_pn_166a73c44fdce872]
[pii_email_3b9c7cadc7ee7d3fa2e1]
[pii_email_53040687ab54a844cba0]
[pii_email_a861e05f6b3ccd51b36b]
[pii_pn_244bc87161c31f7a]
[pii_pn_2017910e521f45db]
[pii_email_644531316089eb878549]
[pii_email_97cac32d28b40b019ee4]
[pii_pn_fbf7013aca7ac71e]
[pii_pn_eb35460e9a703230]
[pii_email_3104a6cc9158590916bb]
[pii_email_0925839c0e5ab68ce37e]
[pii_email_9e750e335dfd9d75badb]
[pii_email_0cd81888a5fe7246075b]
[pii_pn_2c7c0bfe74d1291c]
[pii_pn_7ab0fe0cdf0912cb]
[pii_email_da67ebb9b402a5c4744e]
[pii_pn_53ffb0027ebf2618]
[pii_email_7414a4725170aa34fdf5]
[pii_email_064efcb120fe6f0d7dfa]
[pii_pn_91aebdbab6ded964]
[pii_pn_2fc46c9c45da5c1d]
[pii_email_123dd92c65546aac4234]
[pii_pn Proveedorcd1ccc7f76ea5]
[pii_pn_744663c8ae275323]
[pii_pn_eab77ad60da821c2]
[pii_email_5f989e2fb5d007bf52e0]
[pii_email_afda3571b173a5861cdd]
[pii_email_ea0d8ee8455e1190be4d]
[pii_pn_f5b8a785bf0828b8]
[pii_email_bc0906f15818797f9ace]
[pii_pn_566389493ab1d6fe]
[pii_email_3da6f7f92016ac861201]
[pii_email_4dd09cddea0cd66b5592]
[pii_pn_e9c68fda555ecea8]
[pii_pn_479e1e90b04363b4]
[pii_pn_8977c6ca416b48c3]
[pii_pn_0853805813c4d783]
[pii_pn_a5bf9abfa3899575]
[pii_pn_321f5b65a65c700e]
[pii_email_179ade1537a46841322e]
[pii_pn_8c9685ae098b1a3b]
[pii_pn_828413fad4b4fe6f]
[pii_pn_c410f48d6e732e20]
[pii_email_4b8fa8b8e14f953a10cc]
[pii_email_bdca3e2bf4d6e4f2]
[pii_pn_f89415bb5ede8387]
[pii_email_a4c1c7a23bd073fa647d]
[pii_pn_64a8d02400ffb927]
[pii_pn_db5691889a02de8c]
[pii_pn_ce82288450ae9e2c]
[pii_email_304b9b27d538415a4ade]
[pii_pn_749ca35c4c933c61]
[pii_email_f92efdadbb8227595466]
[pii_pn_0d87991d7322d7f5]
[pii_email_460c7120679d4986]
[pii_pn_8301aed80bdba4a9]
[pii_pn_cd50c545fc7f0fc3]
[pii_pn_a160be24aba810a8]
karina [pii_email_5da72e00f521e263683a]
[pii_email_757b04c989a910599393]
[pii_email_239c1f01a8558ebfa15f]
[pii_email_6b4d0e76cc9468ef391f]
[pii_pn_cbc6520bc37fff30]
[pii_pn_8e732a77bccfff7d]
[pii_email_a8208a0ca3cf3e2ec08c]
[pii_pn_1b6c9ed268f33e76]
[pii_email_3e331731f32d01da]
[pii_pn_0c7017ac4b607ace]
[pii_email_bef890c9227ca2f61fbf]
[pii_email_8aaf7155f17a3cfdbbf8]
[pii_pn_3ac2d5347a3faa10]
[pii_pn_5e7a73e7f3b6da15]
[pii_email_fd9ac9a581c2c22fc0c5]
[pii_email_1005f45dfe415af52d61]
[pii_pn_118b8cefd0470019]
[pii_pn_18d7c33fb9b99a45]
[pii_pn_1a5e2b1639c01ac7]
[pii_pn_5266b7b4ed226237]
[pii_email_b4532af2861d41ef065b]
[pii_email_e00d6467f058527561c1]
[pii_email_f4b5cea0d89e1632bac9]
[pii_email_8c96c1c23f5914dd67d1]
[pii_pn_60e4d438809a6643]
[pii_pn_ec20fce7efe19d84]
[pii_pn_2a54dad015f90de3]
[pii_email_006b0d8bb50e2eb4daaf]
[pii_email_a427253221614b6547d5]
[pii_email_97b38d1154a6cd9f]
[pii_pn_292f40834a450b1f]
[pii_pn_e1b7229fc74d1510]
[pii_pn_df5fe2704c7c4a8e]
[pii_email_5af894fdb8e5b9416fb1]
[pii_pn_3066a833fc5fc576]
[pii_email_74226b0abbcc00e1880f]
[pii_email_3a4f5f4b4d7f15c57d3e]
[pii_pn_9005186d0c1a5e9d]
[pii_pn_c14975759ee25d30]
[pii_pn_219eb41ff763d8ce]
[pii_pn_c8274023909cb046]
[pii_pn_b7bcdeb4bc4564cd]
[pii_email_dbd9dd084703ead3b9cf]
[pii_email_f25b7c2ce219e167e8f5]
[pii_email_0c889ab14f2a6ba303bc]
[pii_email_a7487d6f2c7087db9d4a]
[pii_pn_6a34cea4576dfd51]
[pii_pn_e3a8418c7b81a255]
[pii_pn_db4575cd1f53ef1e]
[pii_email_8abbe0baf127444365e7]
[pii_email_3ceeb7dd155a01a6455b]
[pii_pn_43d650307e399213]
[pii_pn_36fef31d75bee1c3]
[pii_pn_faececc61bd4eb3d]
[pii_pn_a458b99c919a2f38]
[pii_email_bbe23db0eac8af7a095e]
[pii_pn_6241688dfed365f5]
[pii_pn_a4816374f5ebff3f]
[pii_email_6f96abbee28a86fc07ad]
[pii_pn_a31771fc0155589d]
[pii_pn_d5b1d2b9a0606689]
[pii_pn_0bcaab4a3b2e0dee]
[pii_pn_aee5f24f83303965]
[pii_pn_c45ae310f8feabfc]
[pii_pn_2eb313dd43b999dc]
[pii_pn_78105cc3674a23cb]
[pii_pn_6260c7aaee3617bb]
[pii_email_708a87089aaa28a04374]
[pii_email_a6bcb9813653d21367f7]
[pii_email_bf6b66616c9ac9780987]
[pii_email_37544bf4d350a0915f54]
[pii_pn_9c181c0f095f1991]
[pii_pn_1d30feaba8a3f48c]
[pii_pn_c26674f3667af534]
[pii_pn_79943c8903d896a4]
[pii_email_316cb5e2e59f1ce78052]
[pii_email_0c3be8b7f2cf8bbe466a]
[pii_pn_59fe32724797a4cb]
[pii_email_40c6286e0dd1dc24]
[pii_email_e67083c08bf2e787f61f]
[pii_email_0f0bec9b35a2193528da]
[pii_pn_2229cc0f9a99fa41]
[pii_pn_8f49a9045a0356f8]
[pii_pn_7c3eb28dccfe3c8d]
[pii_pn_2cd1aed33e936b40]
[pii_pn_a780974511ae2535]
[pii_email_9ec8d6ea06a6c4962a31]
[pii_pn_092db766a2e87629]
[pii_pn_ebdb3508ada4b0d0]
[pii_pn_6a52426b74bdd8bc]
[pii_pn_8c5ce9b4070e39c5]
[pii_email_36513d782f033d9a8074]
[pii_pn_b2781f68b9938bce]
[pii_pn_65a8ae23bf162bd3]
[pii_email_acc40cb3bc7d97ab4b58]
[pii_pn_4256d605502801a8]
[pii_email_5d30e8f8a917731246da]
[pii_pn_5ef01f1f4d68fc99]
[pii_pn_7fb5559b9c741863]
[pii_pn_060f4d2a52eaa092]
[pii_pn_7192980238d52e17]
[pii_email_24ab5aaf677a5c128e4f]
[pii_email_e52fa7bb6627584ed378]
[pii_passport_eeb97d1d8232b8b1]
[pii_pn_d83a0e9adc4a937f]
[pii_email_62100a831d8c4356042b]
[pii_pn_ca85a97e5555da0e]
[pii_email_9328854b19de352074bb]
[pii_email_31856158f12f63ff1c05]
[pii_email_68d1ecf7571a367df5fc]
[pii_pn_cb8c70354886a3cb]
[pii_pn_52794aa0285c3e49]
[pii_email_324c18cf68c2c94e]
[pii_pn_41ce79407a0e677a]
[pii_pn_aa7cfaafb984157e]
[pii_email_a39add055032f55de7a2]
[pii_pn_1e8aff0538820848]
[pii_email_f744b3ae828b2f819cbd]
[pii_pn_bc4bf49a1479bc51]
[pii_pn_289b7380a1a9780e]
[pii_email_69faeae422d0daad]
[pii_pn_88982a84e9f9761a]
[pii_pn_864a98c85dfca086]
[pii_passport_a68d0898d335cbb9]
[pii_email_f08851447270f4b92570]
[pii_email_4f103a81b5197b75caeb]
[pii_email_95170dd15bf5b821e6e4]
[pii_email_174f092082b581fc21d5]
[pii_pn_5dda07c0c142a8c9]
[pii_email_ca4a400389eb63f24982]
[pii_pn_50a4f8610df7e893]
[pii_pn_1eebe9ef8e227143]
[pii_pn_ba18f829cd7b4286]
[pii_pn_fba878e7ba11bbb5]
[pii_email_e6685ca0de00abf1e4d5]
[pii_email_b2569c473e720785c0be]
[pii_email_8c3a1dbcd266108ca561]
[pii_pn_c1612f5a1ad16bd6]
[pii_pn_a2390cb2ceceaf38]
[pii_pn_2345c18da6bcc512]
[pii_pn_c28e1ac6a32d518a]
[pii_pn_9f1f2c1afe71b45d]
pii_email_206d8398c02a8b733263