Do you like to put on makeup, but it takes too long because your products are all loose and in any way in your sink drawer?
It is clear that you need a makeup case to put your cosmetics in order and have them all together in one place and each one in its place. In other words, it allows you to have all your makeup material well stored and also that you can carry it comfortably where you need it.
Also Read: Best Body Lotions Of 2021 For All Skin Types
Cases to store your makeup
Many women keep everything they need in a makeup organizer and have it in their room or sink, always at hand, with an easy opening to put on makeup easily and quickly by having everything together and very close at hand, in order.
According to their needs, each one will choose a smaller and cheaper model, perhaps a larger one, with interior compartments, etc …, but the important thing is choosing according to your actual needs.
We usually keep the products in a makeup case: the foundation, mascara, brushes, eyeshadows, highlighter, eyeliners and eyeliner, lipstick, blush, make-up concealer, and bronzing powder (I don't know if I left something, hehe) And of course a mirror!
From the outset, it may seem that make-up cases are only for professionals, but far from it. Some adapt to anyone and with very competitive prices. It is an article that will last us a long time and is very useful.
Which case to choose and what to watch out for?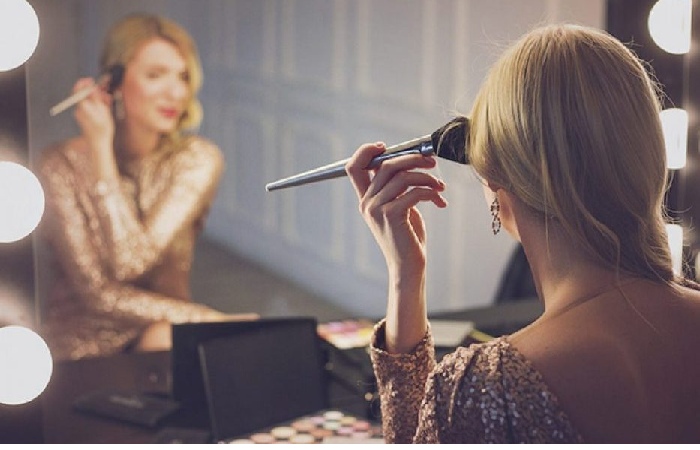 In the market, you can find cases that include makeup, where everything is placed with a particular brand's products, and issues that come empty, and where you are the one who organizes your makeup to your liking.
I vote for the seconds. I like to choose my cosmetics and makeup, which are usually from different brands, and I only keep what I use. It is more practical to do so, but everyone is free to choose what they like the most.
When choosing a makeup bag, we will consider its material, weight, and the number of compartments it has. All this depending on the amount of make-up we have and the use that we will give it.
When arranging your makeup, I advise you that they are not too baggy or loose not to move too much and become disorganized when transporting it.
Here are five examples of cases to make it easier for you to find the one best suits your daily use.
DCCN Professional cosmetic case
AMASAVA Make-up Case
SONGMICS Make-up Case,
SONGMICS Aluminum Make-up Case
Modern and beautiful case.
How to clean your makeup case?
The first thing to judge is the material from which it is made since if, for example, it is a metal box, you must perform dry cleaning to avoid oxidation.
It is best to do it with a soft cloth and rub it all over the outside of the structure, removing dirt and dust from daily use.
For interior cleaning, once all the products have been removed, if the material is textile, it is better to use detergent, rinse directly under the tap, and dry in the open air, in the case of removable compartments.
With a damp cloth and a little degreaser/detergent, the fixed interior parts rub until makeup remains remove and allow to dry in the open air.
Also Read: The Best Ways to Treat Acne Scars