The denim has become a staple of our wardrobes. It is found on our jackets, skirts, dresses and of course on our pants. And yes, for those who did not know it yet, jeans are not a fabric! It is the denim that makes up the famous blue jeans.
Its fabric, despite preconceptions, was created in France in the city of Nimes. So, now that you know all about denim, the real question is: "How do you choose your cut of jeans for girls?"
If the notions of regular, slim, skinny, boot cut, and flare fit are blurry for you, read this article. This guide will also help you define which size of jeans suits you best: large, low, or regular?
Depending on your morphology and your clothing style, you will know which jeans to adopt. This guide is only there to guide you to sublimate your figure.
Nothing prevents you from wearing the cut of jeans you want and that, regardless of your morphology and look. All matters are that you feel beautiful!
Girls Jeans Sizes
The High Waist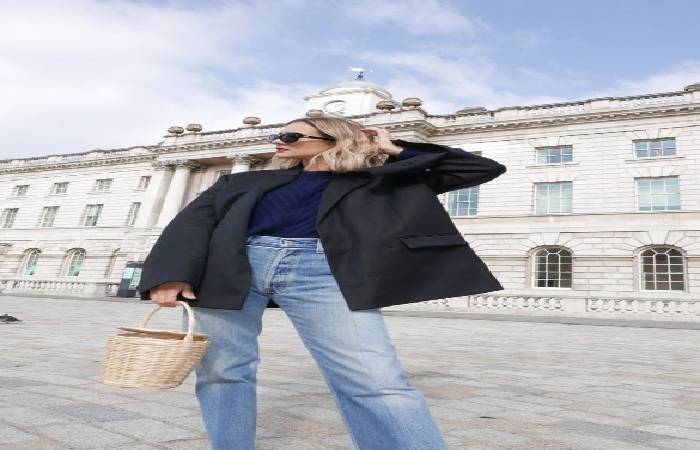 Your pants will rise above your belly button and sometimes cover it.
A jeans cut with a high waist lengthens your figure.
In addition, it will offer you good support and the possibility of masking your forms.
Normal Size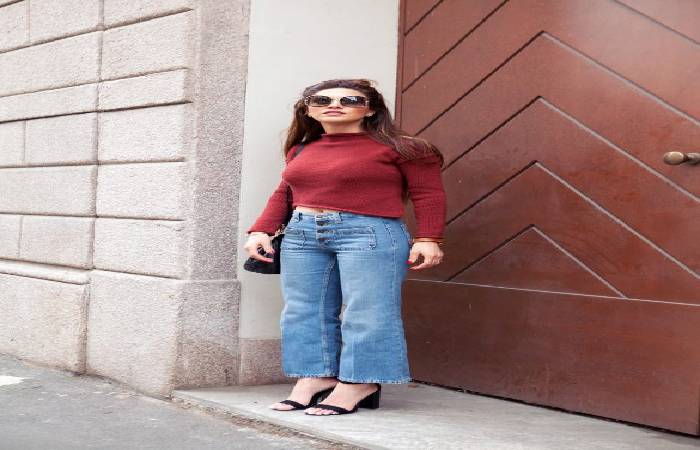 Jeans with a regular waist stop below the navel and above the hips.
It will be perfect if you hesitate between high and low.
Low Waist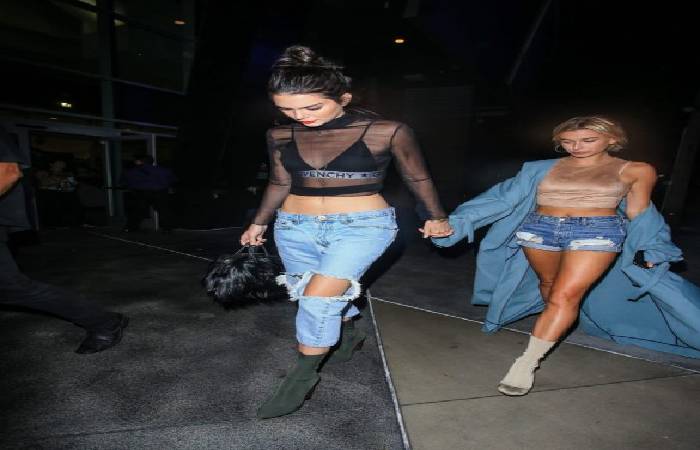 With a low waist, your pants will start 5-7cm below your belly button.
It was the size of the 2000s! All the stars had adopted him, from Britney Spears to Paris Hilton.
Types Of Girls Jeans
Regular Or Straight Cut
The straight cut of jeans is the most classic and timeless. The most famous example is Levi's 501 jeans crude in denim.
A straight cut is loose jeans cut, and it follows the shape of the legs without sticking to the body.
It is, therefore, a very comfortable cut while remaining very trendy. Denim jeans with a regular fit are suitable for all body types.
This cut of denim pants corresponds to a vintage style but also casual fashion/sportswear.
You can match it with an oversized sweatshirt or a loose shirt due to the most beautiful effect!
The Slim Cut
Like the straight cut, the slim jeans cut has become a fashion staple. It is the mix between a skinny and a regular.
It molds the thighs like the first one, then goes down on the ankles like the second.
The slim denim jeans will be perfect for you if you are small and tall. It will refine your silhouette by highlighting your body.
If you are more of a chic style, the cut of slim jeans will be the one for you! Do you not believe me?
Imagine wearing your slim jeans with a white polka dot blouse or a Peter Pan collar shirt.
The Boot Cut
It is, as the name suggests, made to wear with a pair of boots.
This type of jeans is straight up to the knees and then widens at the ankle.
It also allows you to wear all kinds of heeled shoes.
Ideal for a work wear look, mix this cut of girls jeans with a pair of pumps and a suit jacket.
In winter, no problem either: the boot cut will go very well with a pair of leather ankle boots and a long trench coat.
All the workings girls have found this cut of jeans suitable for their style. Thanks to the boot cut, you can finally be BCBG in denim!
The Flared Cut
It can see as the cousin of the cut boot cut, in wider and flared. Often high waist, it offers optimal comfort while leaving your body free.
Denim pants with a flared cut are very close to elephant leg jeans straight out of the 70 ′.
This type is also entirely the opposite of skinny since it does not emphasize the forms and is, on the contrary, very loose.
In recent months, it have returned in force on social networks and in fashion shows.
Fashionistas are snapping up. If you're into fashion, don't wait to buy yourself one!
It's suitable for all body types, but it is especially ideal for girls who wish to hide their curves! As with the boot cut , wear them with a pair of heels or wedges.
The Mom Cut
Mom jeans is one of the most popular cuts around today. It fits perfectly into the vintage 90's and 80's trends.
It is found in the wardrobe of all the most prominent bloggers and influencers.
This cut for girls characterized by a cigarette shape and a high waist. As its name suggests, it will be perfect for an old-school or vintage style.
With this cut, try a denim look by opting for a loose raw denim jacket. In summer, combine it with your most beautiful logo t-shirts or, why not, a boyfriend shirt!
The Jeggings
The birth of the jeggings came during the skinny jeans trend.
The designers wanted to go even further by creating this mix between leggings and jeans.
It takes the best from both sides: the comfort of the leggings and the sturdiness of the jeans.
The jeggings will allow you to face everyday life more easily thanks to its stretch material, giving greater freedom of movement, unlike denim, which is very stiff.
So how to dress ? Like skinny jeans, they will allow you to highlight your body and the other pieces you wear, for example, your brand new pair of ankle boots.
The jeggings also will enable you to lengthen your silhouette, so try the association with a pair of pumps