If you aren't familiar, a capsule wardrobe is just another term for an interchangeable wardrobe. Every piece can be matched with every other piece. Normally, that would mean that every pair of pants you own can be worn with every shirt, jacket, pair of shoes, etc. that you own.
A capsule wardrobe for jewelry is just an extension of your capsule wardrobe. Simply, all the pieces of your everyday jewelry can go with each other and the outfit that you're wearing. It takes a lot of the guesswork out of putting together an outfit and keeps things easy.
Why Create a Capsule Wardrobe?
 Above all, a capsule wardrobe is a practical approach to your closet. You can grab any item, pair it with any other item and put together a cohesive outfit. A capsule wardrobe helps you focus on what pieces you buy (and how many of them). You can create a capsule wardrobe to save yourself both time and money.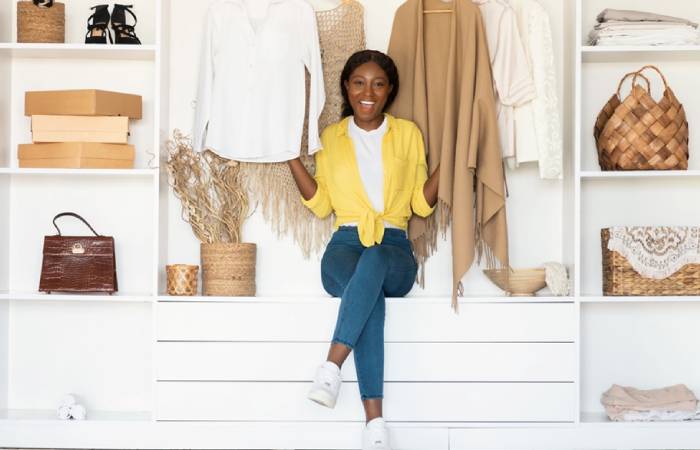 Who Would Benefit from One?
 Really, anyone can benefit from a capsule wardrobe, but it makes sense for those in small spaces or who travel often. If you're operating out of a closet fit for a New York City apartment, you don't have the luxury of a huge space with every piece of clothing you've ever bought in it. However, you can make the most of your small space by creating an efficient capsule wardrobe.
Those on the road often will benefit from a capsule wardrobe as well. If you only have room for so many pieces, you want to maximize the number of outfits you can create. This is especially true for road warriors and frequent flyers who can be gone for weeks at a time. Maybe you're a digital nomad. In that case, capsule wardrobes are of the utmost importance.
Beyond pragmatic concerns, a capsule wardrobe is great for those trying to be more eco-friendly. Requiring that all pieces of your wardrobe work with everything else forces you to be more intentional with what you buy, naturally reducing your consumption and, ultimately, waste. Over the long-term, you'll likely save money, so win-win.
How to Create a Capsule Wardrobe for Your Jewelry
Identify Your Favorite Pieces
You probably naturally gravitate towards some pieces and wear them more often than others. Start by setting those aside. From there, do the exact opposite and identify what you never wear and set that aside as well.
You'll quickly find a natural jewelry hierarchy. You want to be a bit ruthless when you're purging your jewelry collection. It can be easy to think, "Oh, I'll probably wear this someday," but be honest with yourself. If you haven't worn it in forever, you're probably not gonna change your mind tomorrow. Donate or sell the extras, and you won't miss them. If you do, you can always put a version of them into your jewelry capsule wardrobe.
 Think About When and Why You Wear Your Jewelry
Do you wear jewelry often? Just on special occasions? When you do wear it, what's the purpose? Are you dressing up a casual outfit? Pairing it with cocktail attire? Identifying when and why you wear your jewelry will make choosing pieces easier going forward.
There are benefits to just choosing one color of jewelry (classic gold and silver colors work best), though mixing the two throughout your jewelry has its advantages. When in doubt, stick to one metal.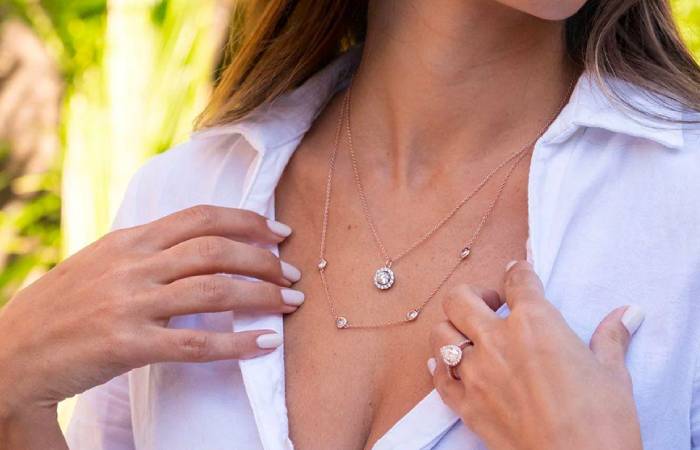 A general rule for all elements of a capsule wardrobe is to go with timeless pieces and avoid trends. Sure, some trends stick around, but we people also wore hammer pants and shoulder pads at points in history. Be discerning when it comes to trends.
Don't Go for More Than Two of Anything (Unless Your Style Is Very Defined)
Generally, two of anything is enough. If, however, you love wearing earrings but basically never wear necklaces or bracelets, there's room to add in extra earrings at the expense of bracelets and necklaces. Do what makes sense for you, but the rule of two is a good baseline to operate from.
The best pieces of jewelry in a capsule wardrobe can be dressed up or down. Anything obviously casual or obviously dressy can be a liability if you're trying to simplify your closet. However, if you're often in black tie attire or you haven't worn a dress since prom, adjust accordingly.
When in Doubt, Go with the Basics
Go with one longer and one shorter here. You can go with one in gold and one in silver or keep them both the same color. Each choice has its pros and cons.
One good ring is usually enough, especially if it's an affordable engagement ring that can be dressed up and down. You can add a second, more casual one if you already own a dressier one, though.
Two bracelets are usually enough. Ideally, they're different styles that can be worn together. Though, if you have to choose between different styles or ones that can be worn together, go with differing styles.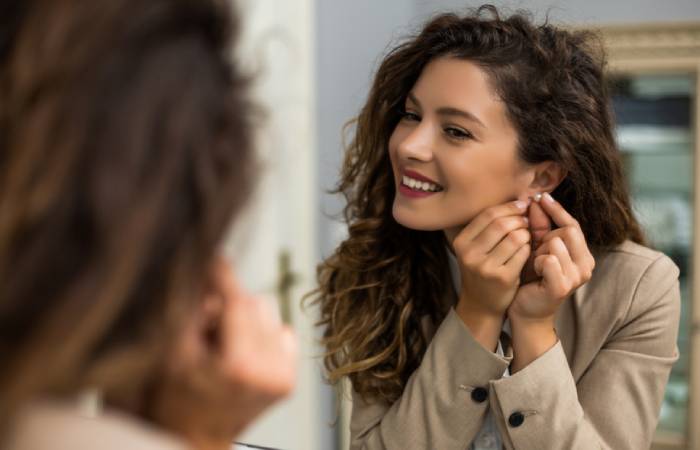 This works the same as necklaces: one long and one short. Get a pair of studs and a pair of drop earrings and you've got most, if not all, events covered.
This approach won't work for everyone, but it's a great starting point. Whether you're a capsule wardrobe apologist or just considering making the switch, you don't have to give up the jewelry you love!